Massive Rs. 485 b welfare to over 3.3 m people kicks off from 1 July
Wednesday, 10 May 2023 00:00 –      – 98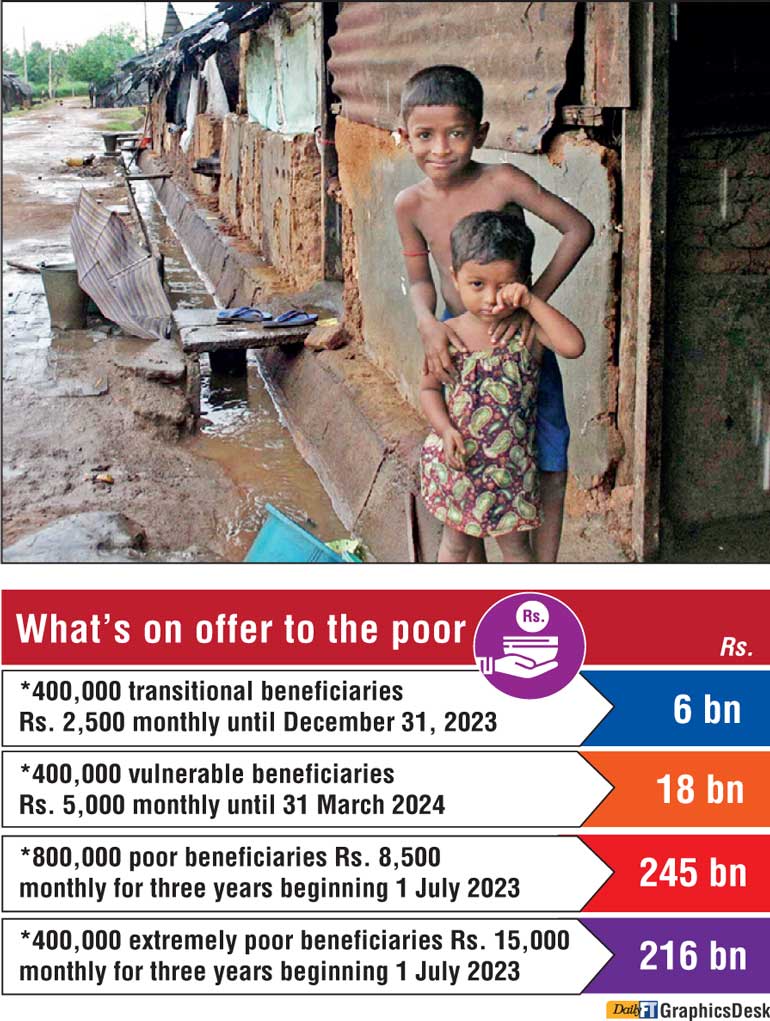 ---
President Ranil Wickremesinghe directs initiation of "Aswesuma" welfare program
Rs. 139 b to be incurred in next 9 months
3.7 m applications for welfare benefits received from 340 Divisional Secretariats
Highest applications from north and east followed by Kandy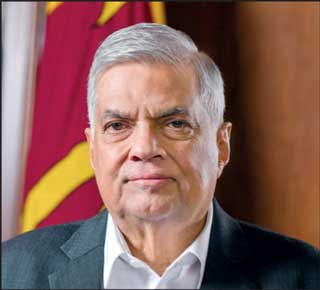 President Ranil Wickremesinghe
President Ranil Wickremesinghe has given directions for the initiation of "Aswesuma" welfare benefit payments worth a staggering Rs. 485 billion ($ 1.5 billion) starting from 1 July.
Of the mammoth amount, Rs. 139 billion or $ 421 million will be incurred within the next nine months encompassing 2 million people.
The President's Media office said yesterday a necessary gazette has been published in accordance with the authorities delegated to Wickremesinghe as Minister of Finance, Economic Stabilisation, and National Policy.
These payments will be distributed among 4 social categories, namely transitional, vulnerable, poor, and extremely poor. Additionally, the usual allowances for the differently-abled, elderly, and kidney patients will also be provided
Accordingly, 400,000 transitional beneficiaries will receive Rs.2,500 per month until December 31, 400,000 vulnerable beneficiaries will receive Rs.5,000 per month until 31 March 2024, 800,000 poor beneficiaries will receive Rs.8,500 per month, and extremely poor beneficiaries will receive Rs.15,000 per month for three years beginning 1 July.
Currently, 72,000 differently abled people getting welfare benefits will each receive Rs.5000 per month, 39,150 people receiving kidney support will each receive Rs.5000, and 416,667 people receiving senior assistance would each receive Rs.2000.
Around 3,712,096 applications for welfare benefits have been received from 340 Divisional Secretariats across the country, with 91.5% of the process of verifying program information to identify those who are eligible for payment of these welfare benefits completed as of yesterday (08).
The data has been monitored through selection committees consisting of three members at the regional office level, and the process of approval by the district secretary has also started.
The highest number of applications that have been confirmed and finalised are from Vavuniya district, which is 98% followed by 96.5% from Kandy district, 96% from Kilinochchi district, 96% from Jaffna district and 95.5% from Trincomalee district respectively, 3,362,040 applications covering the entire country have been verified so far.