SriLankan Airlines: Another take on travel woes

Wednesday, 10 May 2023 00:10 –      – 146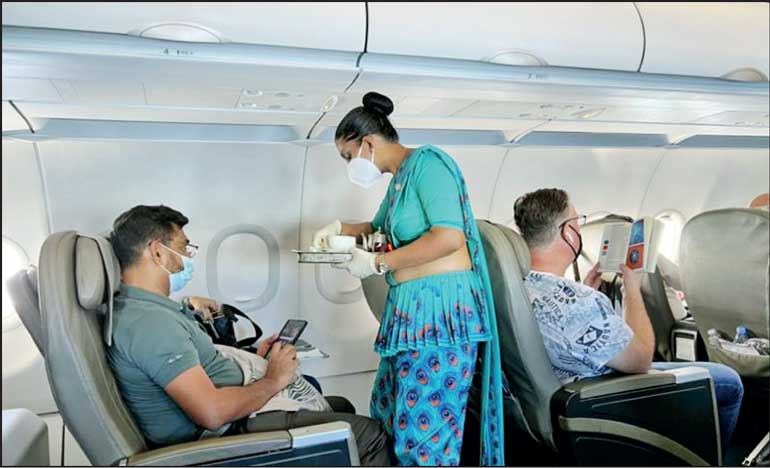 ---
There are three things that matter when it comes to air travel. Punctuality, baggage not being lost and inflight comfort.There's been a lot of chatter recently on the national carrier SriLankan and I want to add my own experience in the interest of the silent majority. Too often the opinion of a single traveller, when voiced aloud on the internet, is taken to be the general perception of all. This is far from the truth.

There's something I learnt when I spoke about my personal experience with SriLankan Airlines pilot Capt. Rajind Ranatunga, one of the proudest employees of the national carrier. Typically, he said, much noise is made when there's a bad experience but those who have nothing to complain about or felt that the entire experience was as good as in any other airline would at best say 'thank you.' They don't whip out their smartphones and hammer out a story as though they've been appointed to represent all the passengers. I belong to this category of passengers.

Therefore, I caution the reader not to extrapolate. This is my story and I speak for myself.

I boarded a SriLankan flight UL 318 from Colombo to Malaysia a few days ago. The check-in process was as smooth as in any other airline counter, but the SriLankan-managed lounge experience was a cut above the rest. Excellent cuisine, good ambience and everything, washrooms included all spick and span. I mentioned restrooms because I am a firm believer that the status of such facilities says a lot about an organisation. Furthermore, someone traveling with his wife and two young daughters does tend to notice anything that's even slightly askew. I did not.

The flight left and arrived on time. We all had a very good onboard experience. The food and the service were excellent. The cabin crew was particularly nice to children, I noticed with much appreciation.  We were not kept waiting at the baggage carousels. We picked up our luggage and reached our destination much earlier than expected.

I might have considered the possibility that my positive experience was an exception after reading some negative comments about the airline, except that I have never had any issue with SriLankan Airlines. I haven't forgotten either the fact that in 2018 and 2019 SriLankan was considered the most punctual airline in the world.

This obviously does not mean that excellence in all things is the norm at SriLankan Airlines. There's always room for improvement. Those who complain obviously had reason to do so. The airline should address these issues promptly and take measures to ensure that whatever it was that bothered the particular passenger does not arise thereafter.

The airline has been hampered in the past by political interference. In this context, it was heartening to see one of the Board Directors, Dr. Hans Wijayasuriya, traveling on the same flight like just another passenger without being accorded any special privileges; just the courtesies offered to the rest of the passengers, as should be the case always.

I also recalled the time when business tycoon Harry Jayawardena was Chairman of SriLankan Airlines. Those 'golden days' are still talked of by employees, for it was a time when the airline not only made profits but was able to grant bonuses to the staff.

SriLankan, in my opinion, with the right management team can achieve those standards and improve on them. Indeed, the airline would do well to set itself a target of not leaving any room for anyone to complain, not even a random, ill-tempered passenger who is having a bad day.

For now, I have no complaints and I wish them well.