Lanka's envoy defends big deals with India's Adani group
View(s): 238
Sri Lanka's High Commissioner Milinda Moragoda, had a tough time answering some political questions posed by New Delhi-based foreign journalists related to the Adani deals and Chinese influence.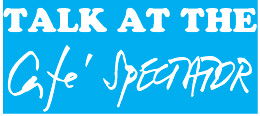 He was addressing a media conference organised by the Foreign Correspondents' Club of South Asia, on Tuesday. One journalist asked why the Adani deals which were handed over to the multi-conglomerate as government deals following Indian Prime Minister Narendra Modi's visit came under severe criticism after the political crisis, despite the solid helping hand extended during this period by the neighbouring country.
Mr. Moragoda began his answer by saying he would speak from an economic perspective noting that out of eighty per cent of Colombo port business is transhipment and of that more than seventy per cent goes on with India.
"We have deep watered terminals that India doesn't have sufficient amounts of. Ten years ago, when Sri Lanka wanted to have a private terminal, basically there was only one bid from China Merchant which set up the Colombo International Container Terminals. At that time, India didn't have a single company that could be able to bid for it. Today Adani is that and he has invested. Even among 70 per cent of business that goes on with India, thirty five per cent goes to Adani ports in India so there is a business model. I'm a politician but I don't want to get into it. I look at it as an investment. I don't want to get into the politics of it," he said.
Commenting on the implementation status of Adani projects in Sri Lanka, the High Commissioner said the Colombo West Container Terminal project was
underway at a satisfactory level as he had seen some photos of it recently.
"It's an important investment at a time such as this and it gives confidence in Sri Lanka as well."
On the Mannar Wind power projects, Mr Moragoda said as discussions are underway, a 500 Mw power purchase agreement was being finalised.
The High Commissioner also spoke briefly on the Memorandum of Understanding under consideration and which he "hopes to sign soon" to set up power cable connections between the two countries.
"We understand, off the North West coast of Sri Lanka, there is nearly 30,000 Mw of wind energy available. So our whole generation capacity in Sri Lanka is 4200 Mw. Therefore we will not need all of it and if the investments go off the coast, hopefully, we will look after our needs and also look at exports to India in future. Because broadening and increasing our income revenue lines is one of our key priorities and electricity could be one such area," he said.
It seems the country's rich resources are on an open wholesale and only limited actors are allowed to take part.
---
Parliamentary motion on Wednesday to remove PUCSL Chief
The long-drawn out battle between the Government and Public Utilities Commission of Sri Lanka (PUCSL) Chairman Janaka Ratnayake will reach a decisive point next week when the Parliament votes on a government motion to remove him from his post.
The motion is set to be debated on Wednesday. The Government is determined to move the motion to remove the PUCSL Chairman, who has long been at loggerheads with Power and Energy Minister Kanchana Wijesekera over the Government's power sector policy. The main Opposition Samagi Jana Balawegaya (SJB) has already announced it will oppose the motion.
If Mr Ratnayake had any concerns that he might be unceremoniously thrown out of his post next week, he did not show it on Wednesday (May 18) at yet another media conference, where he again severely criticised the Government's power
sector policy.
He lashed out at the Ceylon Electricity Board's (CEB) tariff proposal to reduce electricity tariffs by 3 per cent, submitted for the PUCSL's approval, saying it had been done by concealing the "correct cost data." In reality, there is a possibility to reduce electricity tariffs by 27%, he claimed. He chided MPs who will raise their hands for his ouster saying their day of reckoning will come.
---
Presidential Secretariat rejects move to CC
A former senior government official's proposal to be given a lower level position with the Constitutional Council has been rejected by the Presidential Secretariat.
The official's proposal had been rejected on the grounds that his duties will be limited and considering the expenses that would be incurred in maintaining such a post.
This official tried his best to remain in his post when his time was up for retirement like all public servants, and deprive his successor from taking her due seat he was supposed to vacate.
He even went and cried on the shoulders of ministers saying the media had stated he had to go. He considered it a privileged matter to stay in the job for life. But when Presidents come down to become ordinary MPs, the stage has been set for minions to do the same.
---
Embassy in dispute over President's visit to Tokyo
With President Ranil Wickremesinghe due to visit Japan next week, the embassy has complained it does not have a proper computer to deal with the heavy workload for the visit. This includes adhering to a directive from the Presidential Secretariat to find its own media photographers to feed the Presidential Media Unit so they can service the Sri Lankan media with material connected to the visit.
In a note that has landed at the VVIP's office, the embassy had said that of the two computers the mission had, the ambassador's computer did not work. They had pointed out that a new lap top costs about half a million rupees, while travelling expenses could have been cut by four million rupees if the officials contingent was reduced and the funds diverted to the embassy.
---
Brain drain: IMF hopes many Lankans will come back when economy improves
If one were to pass through the Immigration Department office located at "Suhurupaya" in Battaramulla these days, hundreds of people can be seen waiting for days. Some come from far away to secure an appointment to receive their passports as many
have opted to migrate to support their families.
Not only unskilled labourers, but even highly qualified professionals are leaving in big numbers, causing a brain drain after new taxation policies were adopted. The issue came up at an International Monetary Fund (IMF) media briefing held in Colombo on Tuesday, following a visit by the IMF team.
IMF Resident Representative Sarwat Jahan responded by saying brain drain has been a serious concern, especially for countries such as Sri Lanka, but expressed hopes those who migrated would consider returning once the country revived its economy.
"We learned that last year, more than 300,000 people emigrated from Sri Lanka. We hope with the proper policies, especially the macro-economic policies, many of those who have left the country will see the potential of Sri Lanka, and hopefully, will decide to come back to this country to help its growth potential," he said.
---
New Eastern province Governor showcases links with India
The newly appointed Eastern Province Governor Senthil Thondaman was quite busy shortly after the swearing-in ceremony at the Presidential Secretariat on Wednesday.
Mr Thondaman, President of the Ceylon Workers Congress, also called on Indian High Commissioner Gopal Bagley among other engagements he had, including a visit to his party office. Mr Thondaman, who maintains close ties with India, and often refers to it as his "second home," seldom felt shy to showcase his links.
Meanwhile, the outgoing Eastern Province Governor Anuradha Yahampath could not make it for a high-level meeting that was scheduled to be held this week with China's Yunnan province Governor Wang Yubo. Before her removal, she was informed by the President's Office last week not to go ahead with a development plan under the brother province concept which she played a key role in the formulation with Yunnan Province. Didn't the Governor know basic geo-politics; that India would come down on her like a ton of bricks for linking the Eastern province, the so-called 'homeland' of Sri Lankan Tamils, with a province of China.
However, the visiting Chinese Provincial Governor met with Prime Minister Dinesh Gunawardena on Wednesday following a field visit to Colombo's Port City, Kandy and Polonnaruwa before visiting the Eastern province where Rs 25 million worth of school kits, equipment and parcels of food were distributed to several schools on Friday. That could not be stopped–even by India.
---
Vesak card from the President and First Lady gives Vasu pause for thought
President Ranil Wickremesinghe and Prof. Maithree Wickremesinghe sent out Vesak greeting cards to all 225 Parliamentarians this year.
The couple received a grateful letter from Sri Lanka Podujana Peramuna (SLPP) Ratnapura District Parliamentarian Vasudewa Nanayakkara.
Mr Nanayakkara's letter, while thanking the President and the First Lady for their Vesak greeting card, noted he had also read the 'gatha' written in the card and it had given him a pause for thought.