Nestlé Lanka receives go-ahead for delisting from shareholders
Tuesday, 4 July 2023 00:13 –      – 95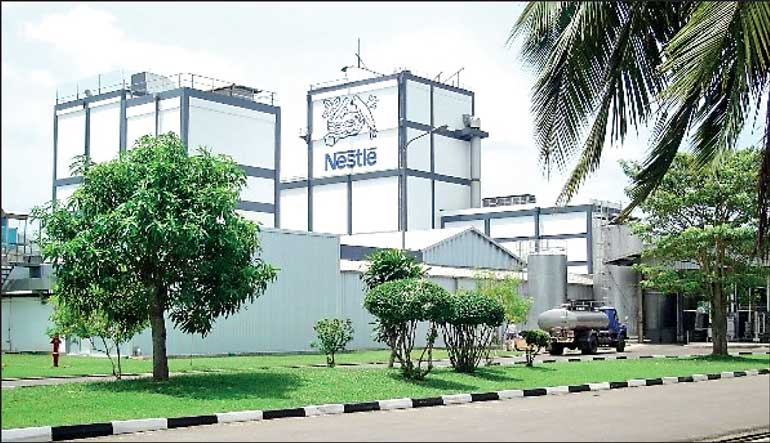 Company says remains steadfast in commitment to Sri Lanka 
The special resolution to delist Nestlé Lanka PLC's ordinary voting shares from the Colombo Stock Exchange was approved by Nestlé Lanka PLC shareholders at the Extraordinary General Meeting held on 30 June 2023, with over 75% of shareholders present in person or by proxy voting in favour.
The Board of Directors of Nestlé Lanka expressed their sincere gratitude towards its shareholders for placing trust in the company over the years and for accepting the resolution for delisting.
Nestlé Lanka communicated its intention to delist from the Colombo Stock Exchange in May 2023 to help the company further strengthen its focus on core business activities. Following the approval received from its shareholders, the company will now seek formal approval of the Securities and Exchange Commission of Sri Lanka to delist its shares in accordance with the applicable regulations and procedures.
Nestlé Lanka remains steadfast in its commitment towards Sri Lanka and its people. In its journey spanning over 115 years, the company has consistently invested in the country, helping to create healthier families, empowered communities, and a greener planet. Testament to this commitment, Nestlé Lanka invested in capacity expansion worth Rs. 2 billion and in a biomass boiler worth Rs. 1 billion in 2022 and 2023 respectively.
Driven by its purpose of 'unlocking the power of food to enhance quality of life for everyone, today and for generations to come', Nestlé has nourished generations of Sri Lankan families with high quality food and beverages from early childhood to old age. Having operated in Sri Lanka for over 115 years, Nestlé has become an integral part of Sri Lankan lives and contributes to the livelihoods of more than 24,000 Sri Lankan dairy and coconut farmers and home-growers and provides direct employment to over 800. The company manufactures over 90% of its products sold in Sri Lanka locally at their state-of-the-art factory in Kurunegala, employing strict safety and quality controls.