The inglorious exit of President Gotabaya Rajapaksa
---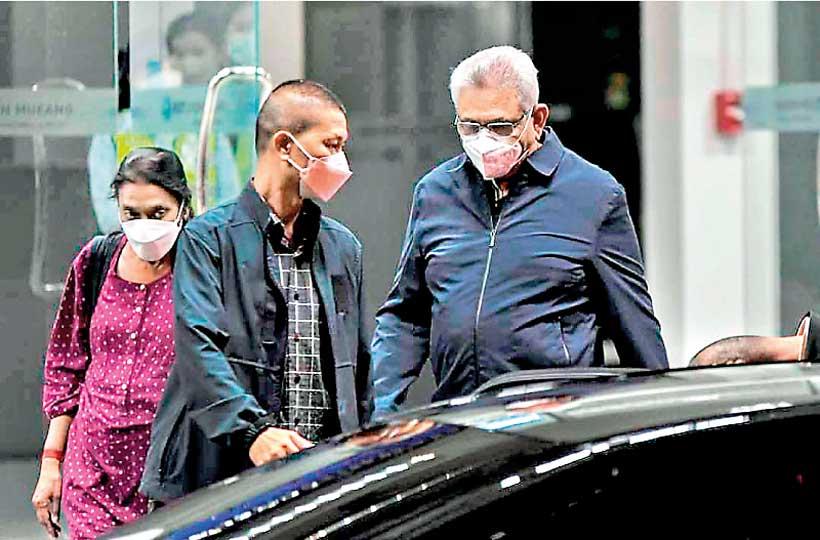 President Gotabaya and wife in Thailand
Gota was adamant that he would not board any plane from Colombo en route to Singapore. He was fearful of meeting Sri Lankans. Initially, Gota tried to arrange a flight on a private plane to Singapore.
But, this failed
————————————————————————————————————————————————
Fate however decreed that Gotabaya Rajapaksa would go down in history, as the first
Sri Lankan President to have fled from the country, fearing to face his own people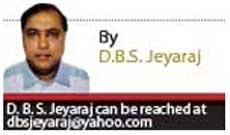 Nandasena Gotabaya Rajapaksa known as Gotabaya or Gota Rajapaksa made a glorious entry to the pinnacle of political power through a grand victory at the presidential election held on 16 November 2019. The former military officer and ex-secretary of defence who polled 6,924,255 votes (52.25) at the hustings was sworn in as President at the historic Ruwanweli Seya in Anuradhapura on 18 November 2019.
Thirty-two (32) months later President Gotabaya Rajapaksa made an inglorious exit from Sri Lanka in an Air Force plane and reached the Maldives on 13 July 2022. From there he went to Singapore and resigned as President on 14 July. This week marked the end of one year since President Gota Rajapaksa's ignominious fall from power and flight (literal and metaphorical) from Sri Lanka.
Monumental misgovernance coupled with colossal corruption had been the hallmarks of Gotabaya Rajapaksa's brief rule as executive President.
The country was in the grip of an unprecedented economic crisis. There were acute shortages of food, fuel and electricity. This resulted in a widely popular protest movement against the President known as the Aragalaya or Struggle. Aragalaya's key demand was Gota Go Home.
When the protests began, Gotabaya had retreated from his private residence in Mirihana and Presidential Secretariat at Galle Face. He holed up in the President's official residence Janadhipathy Mandiraya (President's house) in Fort.
Several protest demonstrations asking Gota to quit had been foiled by the Police and Security forces.
Mounting public anger resulted in massive mobilisation of the people on July 9, 2022.
Hundreds of thousands of people from all walks of life marched towards the President's House ready for the Anthima Satana or 'Final Battle'.
Tear gas and water cannon were used to disperse the crowds. Baton charges were conducted. Even gunshots were fired in the air. All to no avail! The protesting multitudes besieged the President's House and were on the verge of entering the premises.
President Rajapaksa had a frantic conference with high-level security officers. The former Lt Col was urged in military parlance to make a tactical withdrawal from the battlefront. Gota was advised to leave immediately and seek safety elsewhere. Gotabaya consented to be evacuated.  

Gajabahu (P 626) 
After hurriedly packing a few bags, Gotabaya and his wife Ayoma Rajapaksa exited President's House precincts through a rear gate. They were escorted by the then Navy Commander Nishantha Ulugetenne in his official vehicle to the Colombo Harbour. Gota and Ayoma got on board the Sri Lankan Naval Frigate Gajabahu (P 626) that was docked there. This Advance Offshore Patrol Vessel (AOPV) had facilities for helicopters to land and take off. Gajabahu sailed off to the deep sea with the couple, keeping within Lankan territorial waters.
Going aboard the Gajabahu was a safety measure as the Aragalaya protesters couldn't launch a mid-sea attack. It may be recalled that during the August 1953 hartal, the Govt of the then Prime Minister Dudley Senanayake went aboard the British Navy vessel Newfoundland to conduct Cabinet and Security Council meetings as a precautionary measure.
After tarrying at sea for a while, the Gajabahu set sail for Trincomalee. Gotabaya Rajapaksa contacted Mahinda Yapa Abeywardena by mobile phone and informed the Speaker -without revealing his whereabouts – that he would return to Colombo by July 13. Upon reaching Trincomalee, the Rajapaksas were ferried by helicopter to the Sri Lanka Air Force Base.
Gotabaya and Ayoma Rajapaksa stayed in the Trinco Air Force base on July 10. Gota got in touch with a few trusted confidantes including family members and top security and intelligence personnel by telephone from there. In a general sense, July 10 was a day of quiet contemplation and thought for Gota.

Ratmalana  
The Rajapaksas flew back to the SL Air Force base in Ratmalana by helicopter from Trinco on 11 July.
He convened a high-level security conference there with top officers from the Police, tri-services and intelligence agencies attending. While the discussion was in progress Ayoma Rajapaksa went from Ratmalana to their residence in Mirihana by road and took away some important documents and valuables. She then returned to Ratmalana where it was decided that Gota should go away from Sri Lanka for a while till the Aragalaya protests subsided.
The Rajapaksas then moved by road to Katunayake from Ratmalana. Before that, the helicopter they had flown in from Trinco took off from Ratmalana. This again was a piece of tactical deception. The Rajapaksas found a 'safe house' within the SL Air Force precincts in Katunayake.
It was heavily guarded and entry was restricted to only a few. From there Gotabaya engaged in moves to leave Sri Lanka for a temporary sojourn abroad.
Gota also spent some time at the Defence Headquarters Complex in Akuregoda. He met the then Prime Minister Ranil Wickremesinghe and Speaker Mahinda Yapa Abeywatdena there.
He also met the defence service chiefs there. Gotabaya indicated that he wanted to remain, President until he found a place to reside abroad. It appeared that he had hopes of returning to Sri Lanka after the protests subsided or were suppressed. The then President however was in for rude shocks when he attempted to leave Sri Lanka and seek safety abroad.

USA 
Gotabaya Rajapaksa's initial intention was to leave for the USA with his wife Ayoma. As is well known both Gota and Ayoma were naturalized citizens of the US at one time. Gota had renounced his US citizenship to be eligible to contest the Presidential Election.
Earlier he was both a citizen of the US as well as Sri Lanka. The 19th Constitutional Amendment had forbidden persons who hold dual citizenship from contesting for political office in Sri Lanka.
Ayoma Rajapaksa however continued to be a dual citizen of Sri Lanka and the US.
Since his only son Manoj Rajapaksa, a US citizen, was living in California and also because several other relatives and friends were also residing there, Gota wanted to leave for Los Angeles as soon as possible.
But to his dismay, Gota found himself unable to do so. As a naturalized citizen who had renounced his US citizenship, Gotabaya was not admissible for entry into the US at the present juncture.
Ayoma had no difficulty as she continued to retain her US citizenship. Mrs Rajapaksa however refused to proceed to the US alone and insisted that she won't desert her husband and would face the future along with him.
Thereafter the couple decided to travel to Dubai or Abu Dhabi. With the Aragalaya protesters having taken over President's House, the Presidential Secretariat and Temple Trees, Gota felt very insecure and wanted to depart from the Island's shores as early as possible.
The idea was to go to the Middle East and then fly to Singapore from there.

SriLankan Airlines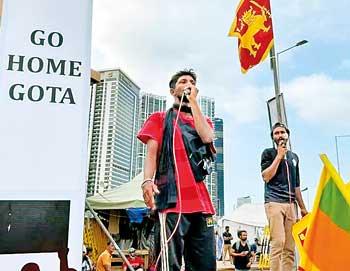 Tickets were purchased and passage was booked on the SriLankan Airlines flight UL 225 to Dubai. It was scheduled to depart from the Bandaranaike International Airport at 6.25 p.m. on July 12, 2022.
A few security officers were also to accompany the couple. When associations and unions representing SriLankan airlines Pilots and Cabin staff personnel heard about Gota's travel itinerary, they refused to carry President Gotabaya aboard a SriLankan Airlines aircraft.
Such was the angry anti-Gota mood prevailing in the country then
Furthermore, some passengers scheduled to fly by SriLankan Airlines who were at the BIA heard about Gota's flight plan and began creating a ruckus.Some said they won't fly in the same plane with him while others threatened to assault and cause bodily harm to Gota and his golayas.
Efforts made to make the airline's pilots and staff relent were unsuccessful.
Gotabaya loyalists who were making travel plans then tried to book him on an Etihad Airways flight EY 267 scheduled to depart from BIA at 9.20 p.m.
Meanwhile, the Sri Lankan Immigration and Emigration Officers Association officials at the BIA decided not to service anyone departing from SriLanka through the VIP lounge.This sudden decision was aimed at Gota. When Rajapaksa heard about it, he refused to travel through BIA as he feared danger from Sri Lankan passengers or staff at BIA.
Gota now wanted to fly out of Sri Lanka in a secure Air Force plane from the SLAF base in Katunayake. An attempt was made to get India to allow an SLAF plane to fly the Rajapaksas to the Indian Air Force base in Tambaram, Tamil Nadu. Thereafter, Gota hoped to go to Meenambakkam Airport and fly to Singapore. But Indian officials fearing perhaps a hostile reaction in Tamil Nadu ruled it out.
| | |
| --- | --- |
| However, some doubts regarding the authenticity of the e-mailed resignation letter were raised … High Commissioner Premawardhane despatched the original letter through a High Commission staffer | Finally, the Maldives agreed to let Gota come in as a transit passenger. After arriving in the Maldives, he had to fly off to Singapore. Gotabaya and Ayoma left aboard an Antonov AN-32 |

The Maldives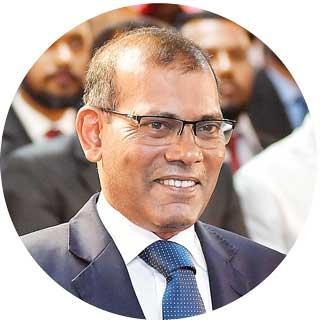 Thereafter, Gotabaya turned towards the Maldives. He now wanted to go there. The Maldivian President Ibrahim Mohamed Sohli was away in Mecca as a Haj pilgrim but former President and current Speaker of the Majlis, Mohamed Nasheed was in Male.
Nasheed, a long-time friend and ally of Sri Lanka was helpful but there were snags. The Maldivian establishment was reluctant to accommodate Gota. A desperate appeal was made to New Delhi to use its influence with the Maldives. 
Finally, the Maldives agreed to let Gota come in as a transit passenger. After arriving in the Maldives, he had to fly off to Singapore. Gotabaya and Ayoma left aboard an Antonov AN-32 turboprop twin-engined military transport aircraft of the SLAF. Again, there was a hitch. The Air traffic controllers at the Velani Airport refused permission for the AN-32 to land. Mohammed Nasheed's intervention was sought and obtained. The AN-32 landed in the Maldives at 2.45 a.m. on July 13, 2022.
Meanwhile, some groups in the Maldives began protesting Gota's arrival there. There were allegations that he was awarded permanent residence. The Maldivian authorities provided maximum protection to the Rajapaksa couple. They were accommodated at a tourist resort on Girifushi Island. A military training academy was in the vicinity. This facilitated the further enhancement of security for Gota.
It had been politely indicated to Gota that the Maldivian Govt expected him to leave the country as early as possible. There were flights to Singapore from Sri Lanka via the Maldives.
Gota was adamant that he would not board any plane from Colombo en route to Singapore. He was fearful of meeting Sri Lankans. Initially, Gota tried to arrange a flight on a private plane to Singapore. But, this failed. 

Saudia Flight 788  
The Rajapaksas departed from Male at 11.30 a.m. on July 14, 2022. They boarded the Saudia (Saudi Arabian Airlines) flight 788 going to Singapore.
The Maldivian Foreign Ministry issued a media release which stated as follows:
"The Government of Maldives at the official request of the Government of Sri Lanka granted diplomatic clearance for the Sri Lanka Air Force aircraft carrying His Excellency Gotabaya Rajapaksa, President of Sri Lanka, and spouse, on a transit visit to land at the Velani International Airport on 13 July 2022. President Rajapaksa left for Singapore on 13 July 2022."   
When the Rajapaksas arrived at the Changi International Airport in Singapore, there were many media personnel waiting to 'greet' them. The couple however was whisked away by Singaporean Police. There were some protests too. A rumour had spread that Singapore was granting political asylum to Gota.
The Singapore Govt clarified matters by issuing a short statement. It was as follows:
 "Singapore's Ministry of Foreign Affairs confirms that Sri Lanka President Gotabaya Rajapaksa has been allowed entry into Singapore on a 'private visit'. Did not ask for and has not been granted any asylum."  

Sashikala Premawardhane  
President Rajapaksa was met in Singapore by the Sri Lankan envoy Sashikala Premawardhane. Gota had earlier stated in Colombo that he would resign from office after he went abroad.
True to his word, the President signed his letter of resignation in the presence of High Commissioner Sashikala Premawardhane. She e-mailed it immediately to Speaker Mahinda Yapa Abeywardene in Colombo.
However, some doubts regarding the authenticity of the e-mailed resignation letter were raised in Colombo. Therefore, High Commissioner Premawardhane despatched the original letter through a High Commission staffer, who personally delivered it to the Speaker in Sri Lanka. The letter was read out to Parliament by the Parliament Secretary-General. Thereafter the Speaker officially announced the resignation of President Rajapaksa at a news conference on July 15, 2022.  

Failed President  
This then is the saga of President Gotabaya's inglorious exit. He had earlier insisted that he would not quit halfway as a failed President. Fate however decreed that Gotabaya Rajapaksa would go down in history, as the first Sri Lankan President to have fled from the country, fearing to face his own people and to have resigned before the expiry of his term of office.
---
D.B.S.Jeyaraj can be reached at dbsjeyaraj@yahoo.com