Yandex founder slams Russia's 'barbaric' war in Ukraine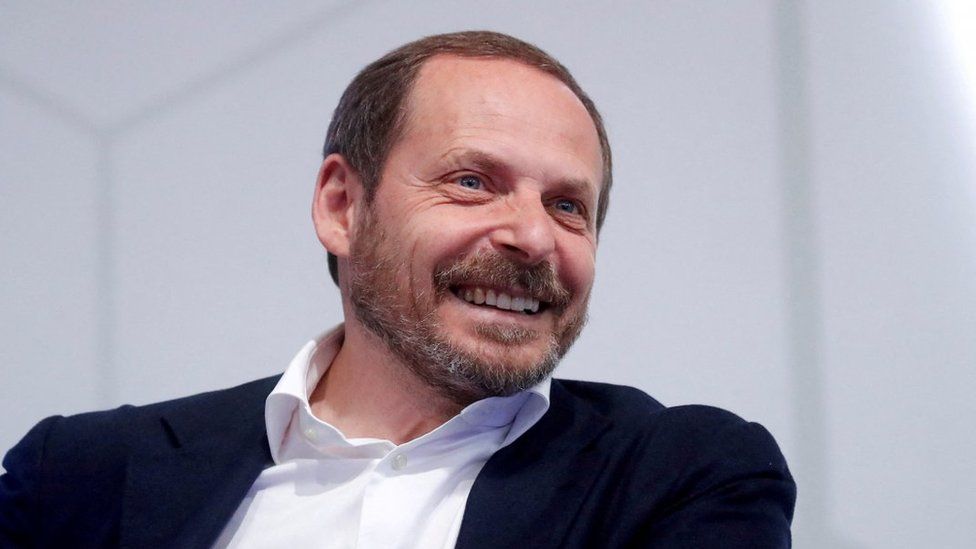 Arkady Volozh, a co-founder of Russia's technology giant Yandex, has described Moscow's full-scale invasion of Ukraine as "barbaric".
In a statement, Mr Volozh said he was "horrified" that the homes of many Ukrainians were being bombed every day.
The billionaire, who lives in Israel, has previously faced criticism for not publicly speaking out on the issue.
He left Yandex last year. The company has been accused of hiding information about the war from the Russian public.
Yandex – often dubbed "Russia's Google" – is the largest internet search engine in the Russian language.
"Russia's invasion of Ukraine is barbaric, and I am categorically against it," Mr Volozh, 59, said in a statement.
"Although I moved to Israel in 2014, I have to take my share of responsibility for the country's actions.
"There were reasons to stay silent during this long process. While there will anyway be questions about the timing of my statement today, there should be no questions about its essence. I am against the war."
Mr Volozh – who describes himself on a personal website "as a Kazakhstan-born, Israeli tech entrepreneur, computer scientist, investor, and philanthropist" – quit as Yandex's CEO in June 2022. This happened shortly after he was personally sanctioned by the European Union.
At the time the bloc said Mr Volozh was "responsible for supporting actions or policies which undermine or threaten the territorial integrity, sovereignty and independence of Ukraine".
"Yandex is also responsible for promoting [Russian] state media and narratives in its search results, and deranking and removing content critical of the Kremlin, such as content related to Russia's war of aggression against Ukraine," the EU said.
Mr Volozh is one of very few top Russia-linked businessmen who have openly condemned President Vladimir Putin's decision to launch a full-scale invasion of Ukraine on 24 February 2022.