The baby at the centre of an India-Germany diplomatic row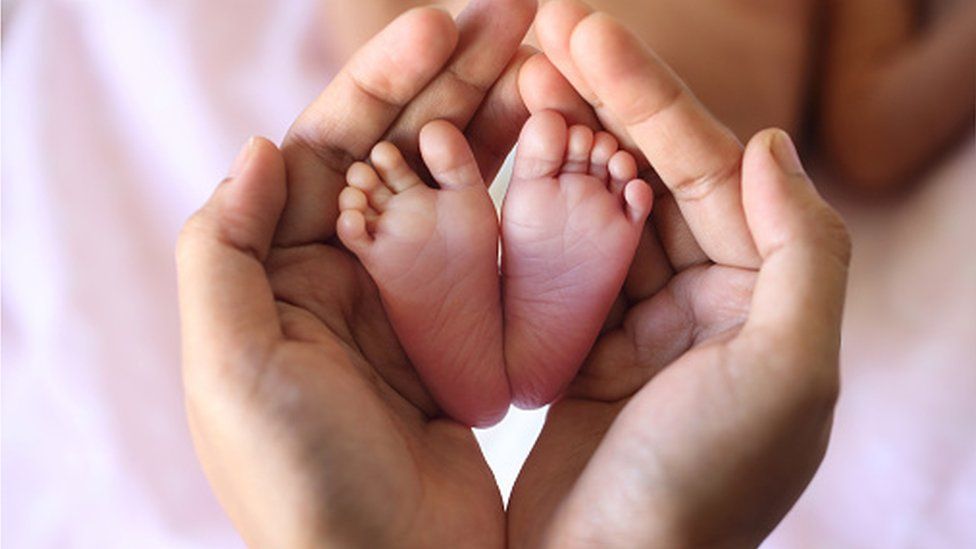 She loves Indian food and in videos shared by her parents appears joyful in their company.
But Baby M, two-and-a-half-years-old, is now in a centre for children with special needs near the German city of Berlin, her mother says.
The toddler has been at the centre of a diplomatic row between India and Germany after she was taken away from her Indian family on accusations of child abuse in September 2021 – when she was only seven months old.
In June this year, a court in Berlin terminated the parental rights of Dia and her husband Amit – we are not using their real names for legal reasons – and the baby's custody was handed over to Jugendamt or the Youth Welfare Office of Germany. The court also rejected the parents' demand to repatriate the child to India. The parents have called it a "sham trial" and filed an appeal.
Dia, who is currently in Delhi to drum up support in her fight to bring the child back to India, dissolves into tears while talking to the BBC about being separated from her daughter.
The family moved to Berlin in 2018 when Amit got a job there and Baby M was born on 2 February 2021.
According to court documents, at the centre of the family's row with the authorities is a genital injury Baby M suffered when she was seven months old. It has one doctor saying that they'd "never seen such a severe genital injury in an infant" and that she needed surgery to fix it.
The child protection services took her away saying they suspected sexual abuse – an accusation the family denied. The hospital where she was treated cleared them later, with doctors certifying that "there was no evidence" to suggest sexual abuse and the police closed the case without pressing charges.
The parents say they believe the injury was accidental. Two independent doctors from the US and India who saw the baby's medical records agreed with that assessment.
"The injury highly likely was caused by an accident. It was impossible that parents intentionally inflicted injuries on her repeatedly and then rushed her to the doctors," they said in a report submitted in court. They added that they believed that "her injuries could've been worsened because of all the invasive examinations" she was put through.
But the child protection authorities said they didn't think that Baby M would be safe at home – a contention the court agreed with.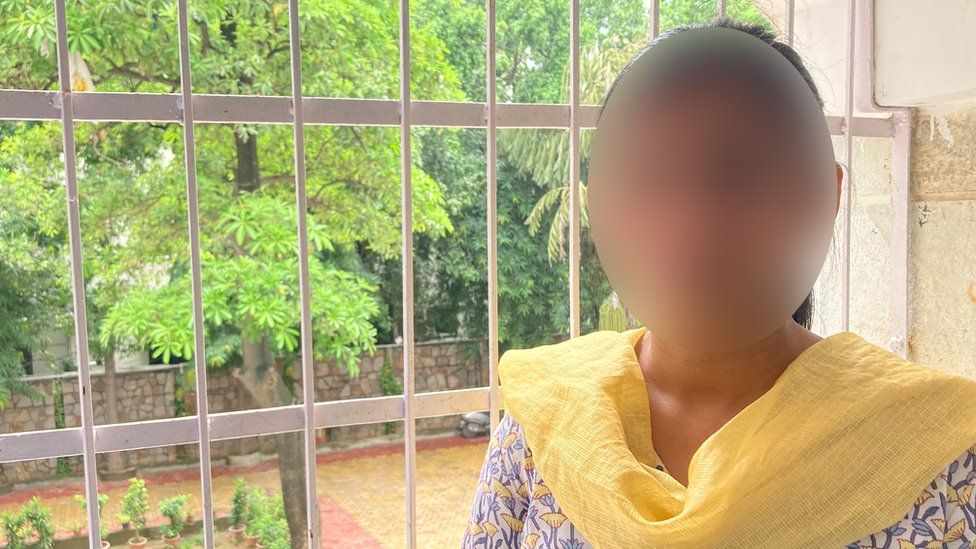 So, she has now spent nearly two years in foster care, and her parents say they have been allowed little contact with her – despite social workers who were assigned to the family describing them as "loving and caring" parents and describing the child's interactions with them as "consistently positive, joyful and curious". A court-appointed psychologist also recommended that one of the parents live with Baby M in a parent-child facility supervised by a caregiver.
But last week, Jugendamt informed the parents that "all visitations with their daughter have been cancelled as there is no one to pick and drop her", says Dia, alleging that they have not even been allowed to video-call the child.
"We have no information on who is caring for her since she was moved from foster care to the centre for children with special needs. The secrecy surrounding our baby is totally bizarre."
Dia accuses the German authorities of "snatching my child because of cultural differences and miscommunication" – she says she can't speak German and the translator she was given spoke Hindi but did not know Gujarati. The BBC has reached out to Jugendamt and their response is awaited.
Baby M's case has received a lot of attention in India and Germany – protests have been held in several Indian cities and by the Indian diaspora in Frankfurt and Darmstadt and support has poured in for the parents.
In Delhi, Dia has met officials from the Indian ministry of external affairs (MEA) and lobbied dozens of MPs who have sent a letter to the German Ambassador Phillip Ackerman to repatriate the toddler to India.
An MP urged the government to take the necessary steps to bring her back. Another politician asked Prime Minister Narendra Modi to take up the matter with German Chancellor Olaf Scholz when he visits Delhi next month for the G-20 summit.
Dia too is now appealing to the prime minister to intervene. "My only hope is Mr Modi now. If he intervenes, my daughter can come back," she says.
The dispute over Baby M has revived memories of a similar case from 2011 when two Indian children were taken from their parents in Norway. They were eventually returned to India a year later.
Suranya Aiyar, former lawyer and activist who helped the Indian family in Norway and is now helping Baby M's parents, says such cases are not uncommon.
"It's a significant problem. The assumption is that it's a brilliant solution, and needs no further discussion."
The role of Jugendamt in cross-border family disputes has also been criticised by the European Parliament. In a scathing report in 2018, the EP accused the organisation of discrimination, being unfair to children of migrants, and harming the rights of both parents and the children they confiscate.
In a new report released in May, the EP said its Committee on Petitions still receives complaints about Jugendamt. "The role and actions of youth welfare offices are often seen as too far-reaching… Foreign parents feel disadvantaged compared to German parents."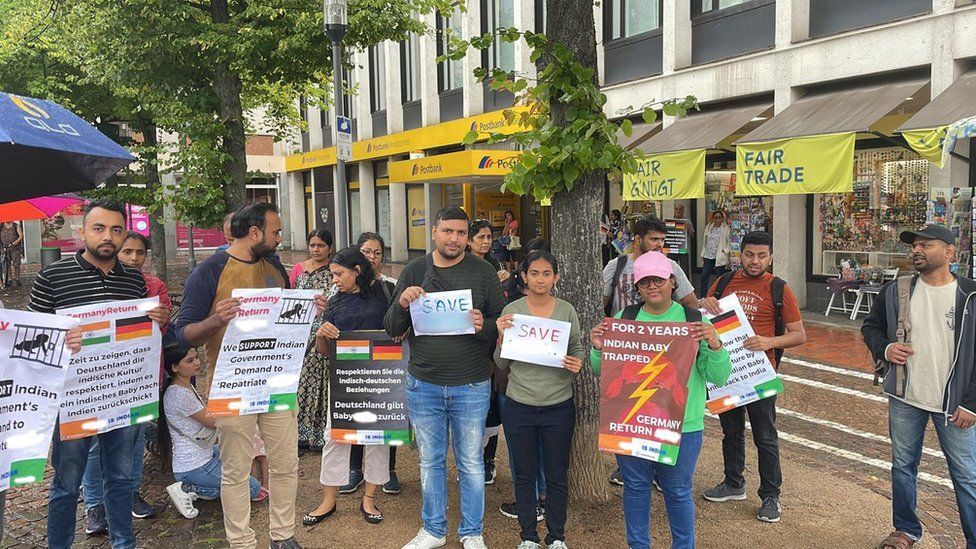 A better solution in cases like these, Ms Aiyar says, would be for the state to assign social workers to help families look after their children.
In Baby M's case, she says, the only solution is for the government to step in.
"The child has done no wrong. Let her return to India. She's an Indian citizen and she has every right to be here."
The Indian government has said the case is being given "high priority". MEA spokesperson Arindam Bagchi said earlier this month that they had "summoned the German Ambassador" to convey India's concerns.
"At a minimum we believe this child's cultural rights and rights as an Indian are being infringed upon," Mr Bagchi said at a media briefing. "We have asked for the early return of the child to India and we will continue to press Germany on this matter," he added.
A German embassy spokesman in Delhi refused to comment on the case. But government sources in Germany said the case was in court and out of their hands, adding that they were working with India to find a resolution to the case.
Indian authorities say they have identified a family in Gujarat – the western Indian state to which the family belongs – where Baby M can be placed in foster care.
Dr Kiran Aggarwal, retired government paediatrician and former member of the child welfare committee of the Delhi government, says the child should be with her parents.
"India has very robust child protection laws and if the German court repatriates her, she can be looked after in India," she said.
As time passes, Dia says each day adds to her worry that she's losing her child bit by bit.
"She's not being able to learn her mother tongue Gujarati. She only speaks German, how will I be able to speak to her?" she asks.
The family is also struggling to pay the 9m rupees ($108,477; £85,554) they have been ordered to fork out for foster care and court costs.
"We raised money through crowdfunding and have already paid 5m rupees. We are a middle-class family. They have broken us morally and emotionally, now they are trying to break us financially too," she says.
BBC News India is now on YouTube. Click here to subscribe and watch our documentaries, explainers and features.


Read more India stories from the BBC: