Hayleys Agriculture Holdings launches Inotec polyethylene pipe manufacturing plant
Friday, 18 August 2023 00:00 –      – 311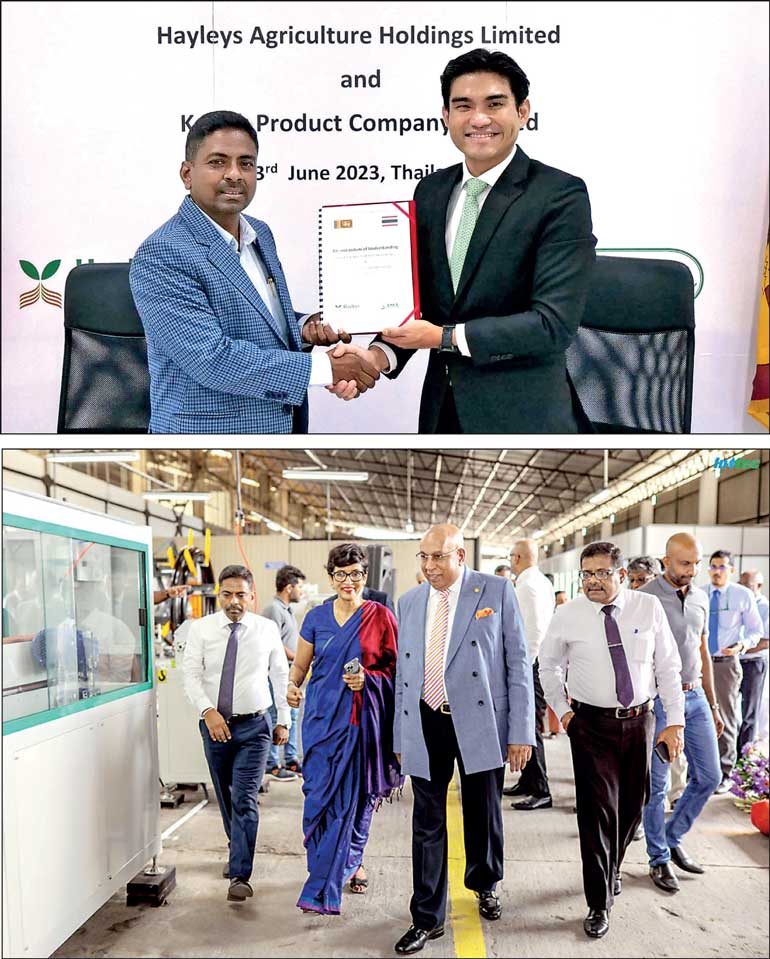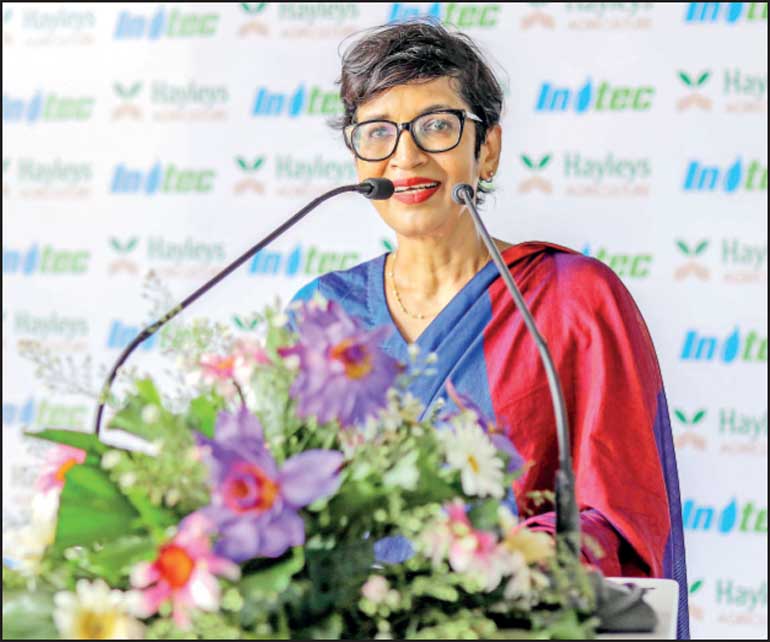 A new era in agriculture irrigation dawned as Hayleys Agriculture Holdings Ltd. inaugurated the Inotec polyethylene pipe manufacturing plant.
Nestled within the Lindel Industrial Zone, Sapugaskanda, this landmark facility will revolutionise Sri Lanka's agricultural practices, offering advanced irrigation solutions.
Distinguished guests, including the Chief Guest Ministry of Agriculture Secretary Gunadasa Samarasinghe, Hayleys PLC Chairman and Chief Executive Mohan Pandithage, and Agriculture Sector Modernisation Project Director Dr. Rohan Wijekoon, and other senior members from the Department of Agriculture graced the opening ceremony.
Marking the inception of a dynamic partnership between Hayleys Agriculture Holdings Ltd. and Kanok Products Thailand, a distinguished PE pipes and fittings manufacturer, this event aligns Kanok's expertise in advanced micro-irrigation technology seamlessly with Hayleys Agriculture's vision for excellence. Against Sri Lanka's prevalent water scarcity and drought conditions, the alliance's significance amplifies as the nation's agricultural expanse confronts limited water resources. Emerging as a pivotal force in addressing these pressing issues, the collaboration's formal MOU signing solidifies joint efforts, paving the way for groundbreaking technologies and solutions within the agricultural landscape.
The newly launched manufacturing plant promises an array of benefits, offering locally manufactured, high-density polyethylene (HDPE) and low-density polyethylene (LDPE) pipes at competitive prices. A commitment to sustainability is embedded within the production process, exemplified by the utilisation of high-quality virgin resins, with diameters ranging from 16 mm to 63mm, these pipes cater to diverse agricultural needs, accommodating both drip and sprinkler irrigation systems.
Hayleys Agriculture's longstanding eminence in the agriculture irrigation sector underpins the trust it commands. 'Inotec Piyasa', an established brand within Hayleys Agriculture's Agri Equipment Division, has earned a reputation for delivering unwavering pre- and post-sales services in the realm of Protected Agriculture in the island.
Hayleys Agro Technica Ltd. Director and Hayleys Agriculture Holdings Ltd. Agri Equipment Division General Manager Sumith Herath passionately stated, "This partnership stands as a testament to our unwavering dedication to revolutionise Sri Lanka's agricultural practices. By merging the expertise of Hayleys Agriculture with Kanok's advanced micro-irrigation technology, we are primed to empower our farmers and make meaningful contributions to the nation's food security."
This inauguration signifies a significant leap in modernising Sri Lanka's agricultural infrastructure. Hayleys Agriculture Holdings Ltd., driven by its commitment to innovation and quality is poised to be a transformative force in the agriculture sector and beyond.