Praggnanandhaa: India chess prodigy's 'remarkable' impact on the sport
Indian chess prodigy R Praggnanandhaa's World Cup run has ended without a trophy, but experts say that his stellar performances will have a monumental impact on the game in the country.
The Indian grandmaster had to settle for the runner's up title after his opponent, the world's top-ranked Magnus Carlsen defeated him in a round of tie-breakers on Thursday, after their previous two games ended in a draw.
But experts have highlighted the youngster's grit and exceptional skills throughout the tournament in Baku.
Indian Prime Minister Narendra Modi congratulated the youngster on X for his "remarkable" performance and for putting up a "tough fight". Experts have described his achievement as "tectonic and seminal".
The 18-year-old's journey in the tournament has been nothing short of exceptional.
Praggnanandhaa, or Pragg as he's popularly known, defeated the world's second and third ranked players to make it to the World Cup final, a remarkable feat in itself as no other Indian has competed in the finals since chess legend Vishwanathan Anand won the title back in 2002.
He also made headlines for becoming the world's youngest player to play in the finals and the third-youngest person to qualify for the Candidates Tournament, putting him in the league of prodigies like Carlsen himself and Bobby Fischer.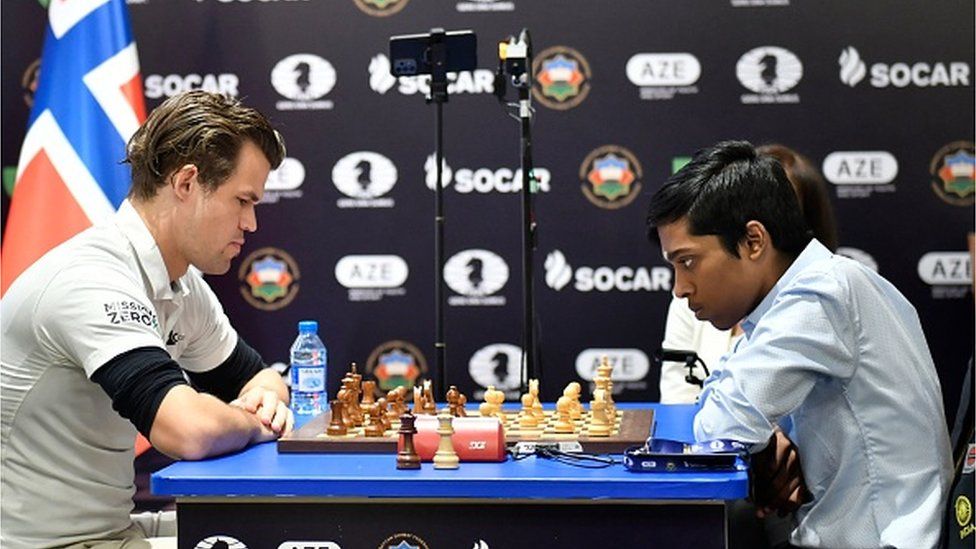 The teenager's achievements have bolstered his reputation in the field. With younger players making a mark, it also signals a "generational shift" in the game itself and that shift "is likely to heavily favour India," Devangshu Datta, a columnist and Fide-rated chess player wrote in The Times of India.
During this World Cup, four Indian players advanced to the quarterfinals, securing an impressive 50% of the available slots.
Currently, there are 21 Indian players who hold positions within the top 100 junior players in the world, all under 20 years of age; among them, four rank in the top 10 and seven in the top 20.
These youngsters "will almost certainly dominate chess for a decade or more," says Datta.
And the theory is a plausible one, because thousands of young Indians are now playing chess – a trend that began in the 2000s after Anand's victories made headlines – and has since steadily picked up speed.
Smartphones and cheap internet access have made it easy for children to hone their skills through apps and online tournaments, while basic chess coaching is easily available as well.
This is significantly different from the way things stood even a couple of decades ago.
"For Indians players who arrived on the scene even two decades after Anand, access to regular training under a GM (Grandmaster) was almost inconceivable," notes sports writer Susan Ninan in The Indian Express.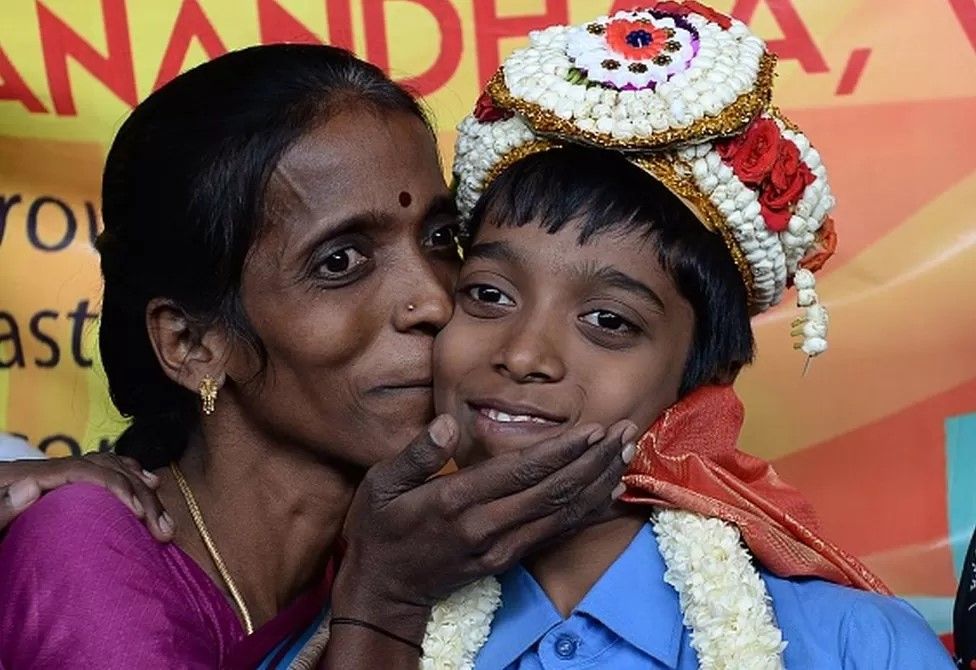 Though the chess landscape in the country has changed drastically since then, experts say that more needs to be done if India truly wants its players to make a mark on the international stage.
Right now, the game lacks proper support structures, and parents still find themselves having to fund their children's dreams.
"It's still a bunch of plucky parents who've quit jobs, put chess above school for their kids, taken mortgages on their homes, and are travelling to tournaments with their 8-15-year-olds hoping funds will outlast their dreams," Ninan writes.
Praggnanandhaa too had a similar story.
The son of a bank manager father and homemaker mother, his parents too reportedly had to borrow money to fund his games, at least up until 2016, when he became the world's youngest International Master at 10 years of age. Help arrived soon after in the form of a sponsor.
Both he and his sister – who actually inspired him to start playing the sport – are first generation chess players in their family and their mother still travels with Praggnanandhaa around the world, making her son's favourite Tamil dishes during tournaments.
Praggnanandhaa's meteoric rise to the top is an inspiration to many, and a credit to his hard work and talent, and perhaps, a bit of luck.
"Prag may have lost," writes Datta. "But India's winning run may just have begun".
BBC News India is now on YouTube. Click here to subscribe and watch our documentaries, explainers and features.


Read more India stories from the BBC: