India's film giant Lyca Productions debuts in Sri Lanka
Friday, 1 September 2023 00:10 –      – 121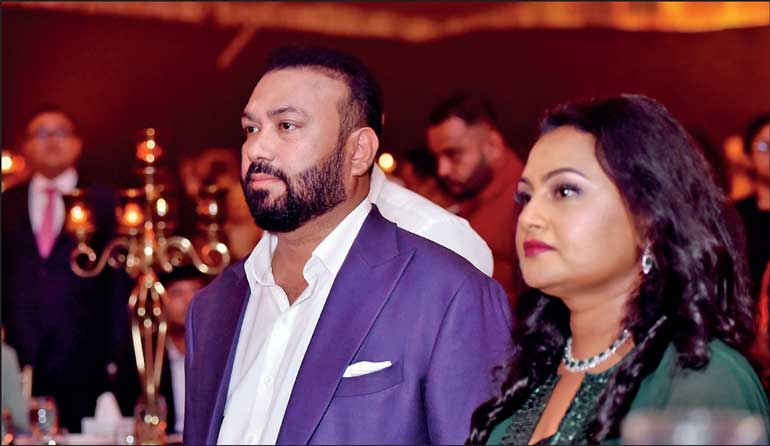 Arrival of Chief Guest  Lyca Group Chairman Allirajah Subaskaran and
Prema Subaskaran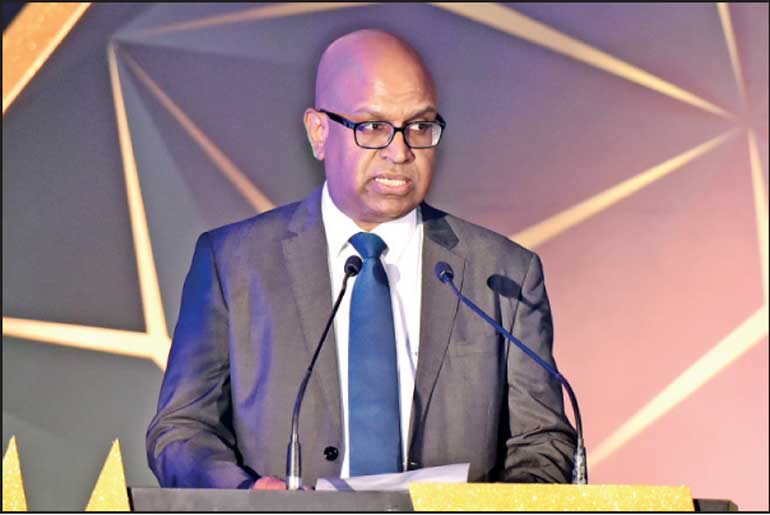 Ben Holdings Group Chief Executive Officer Priyantha Hapuarachchi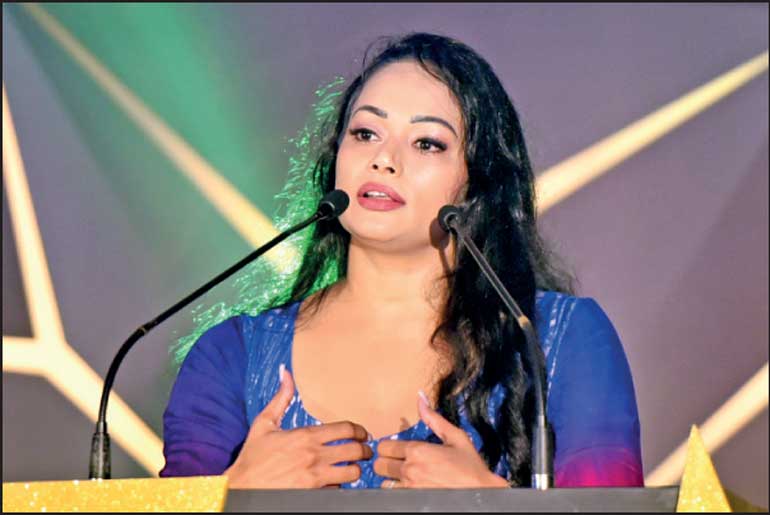 Lyca Production Lanka Vice President Janaki Wijerathne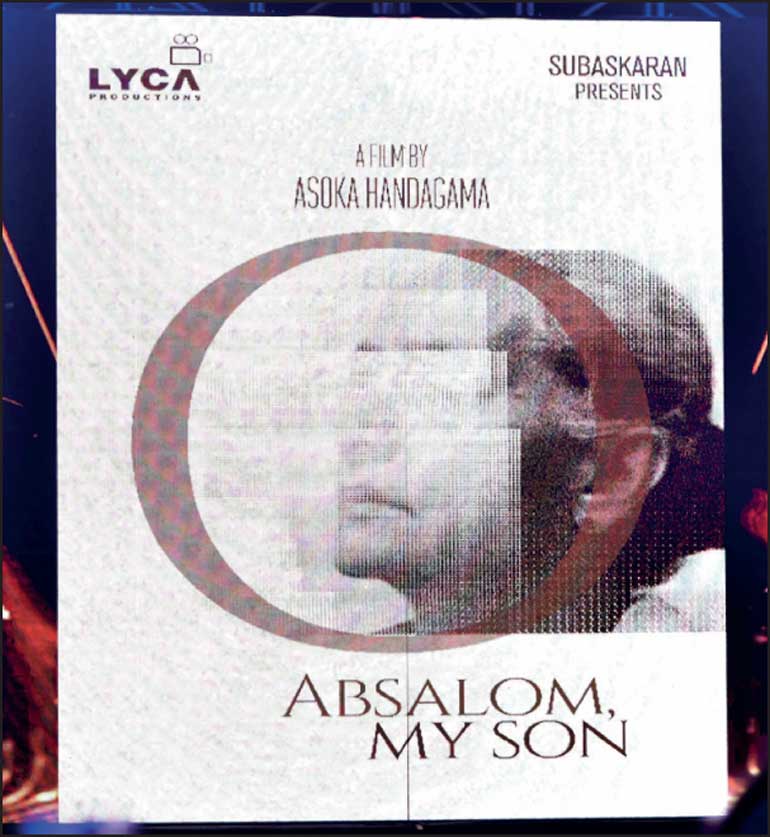 Absalom My Son by
Asoka Handagama

Launch of Yorker King by Priyantha Colombage

Devi Kusumasana by Jayantha Chandrasiri

Star Friends by Channa Perera

RR75 by Ranjan Ramanayake

Chanthrakasam by L.A. Rajakumar
---
New production facility by Lyca Productions India in strategic partnership with EAP Films and Theatres to boost Sri Lankan film industry
One of India's largest film production companies, Lyca Productions, recently announced the setting up of a modern film production facility in Sri Lanka.
Lyca, which has one of the best film production facilities in India, aims to transfer knowledge and modern technologies and train Sri Lankans in a bid to boost the local film industry. The announcement was made at a grand launch ceremony attended by stars from the local screen and top names from the film industry in South India.
"Lyca Productions India has a strategic partnership with EAP Films and Theatres Ltd.," said Lyca Group Chairman Allirajah Subaskaran. "The EAP Group have a long history in the film industry and we are very happy to join them in establishing a modern film production house in Sri Lanka. Lyca Productions Sri Lanka aims to bridge the gap between large resources and art appreciation and make Sri Lankan movies compete effectively with world movies in all aspects of movie production. As time goes by, there will be more Sri Lankans trained in modern movie-making across the sub-continent, and we will enhance our investments for future development."
EAP Films and Theatres has been one of Sri Lanka's largest producers and exhibitors of films. It is one of the largest distributors of Sri Lankan, Indian and Hollywood films. The company manages and operates 14 modern cinemas including some of the best theatres in the country such as Savoy, Cinemax, Wilmax and Concord. They offer a wide variety of services to the customers, including Mobile Reservations and Online Reservations. The company also has a network of 45 cinemas in their circuit.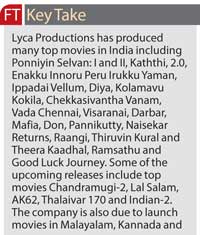 "This is indeed a key milestone for Sinhala cinema," said award-winning Sri Lankan actor Ranjan Ramanayake. "The early Sinhala films were produced in India. The extension of the facilities of Lyca Productions to Sri Lanka will be a major boost for the local film industry. We look forward to many new Sri Lankan movies in the future."
National Film Corporation Chairman Deepal Chandrarathne said: "Our mission is to take all measures to protect, safeguard, develop and promote the Sri Lankan cinema as well as the national film industry as an integral part of the social, economic and cultural life of our country. While the industry could be more vibrant, the Government has throughout tried to assist filmmakers and promote the industry. We hope the arrival of Lyca Productions in Sri Lanka will create a greater interest among filmmakers to produce films of good quality. We welcome them as the newest entrant to Sri Lankan cinema."
A distinguished gathering which included veterans of the Sri Lankan film industry, Indian stars, business leaders and CEOs of advertising agencies among others, were present at the launch ceremony of Lyca Productions Sri Lanka.
The six movies announced at the launch will be directed by Sri Lankan directors Priyantha Colombage, Ashoka Handagama, Jayantha Chandrasiri, Ranjan Ramanayake and Channa Perera. The movie that is being directed by Colombage is about world famous Sri Lankan ace cricketer Lasith Malinga.
Lyca Productions Sri Lanka Deputy Chairman Janaki Wijeratne said using Lyca Productions film distribution platform, they would screen the six Sri Lankan films to viewers in the Middle East, Europe and North America.
She pointed out that given the investment that goes into making these movies and the small scale of the Sri Lankan market, releasing the movies to a wider audience makes business sense.
However, she pointed out that in order to capture these foreign markets, Sri Lanka's filmmaking quality should be improved drastically, for which Lyca Productions is ready to make the required investments.
Lyca Productions Sri Lanka is an extension of Lyca Productions India which is part of the Lyca Group –a British multinational corporation delivering high-quality products and services to communities across the globe. Lyca Productions is an Indian entertainment company, which was established by Allirajah Subaskaran in 2014. The production studio has been involved in the production and distribution of films made in India. Lyca aims to create, promote and release content across varying genres.
Lyca Productions has produced many top movies in India including Ponniyin Selvan: I & II, Kaththi, 2.0, Enakku Innoru Peru Irukku Yaman, Ippadai Vellum, Diya, Kolamavu Kokila, Chekkasivantha Vanam, Vada Chennai, Visaranai, Darbar, Mafia, Don, Pannikutty, Naisekar Returns, Raangi, Thiruvin Kural and Theera Kaadhal, Ramsathu and Good Luck Journey. Some of the upcoming releases include top movies Chandramugi-2, Lal Salam, AK62, Thalaivar 170 and Indian-2. The company is also due to launch movies in Malayalam, Kannada and Telugu with top stars next year.
Since Lyca Mobile's incorporation in 2006, a number of additional products and services have been added to the Lyca Group portfolio, diversifying its offering across Telecommunications, Entertainment, Travel and Tourism, Healthcare, Media, Technology, Financial Services, Marketing and Hospitality. Find out more at https://lycaproductions.in/ https://www.lycamobile.co.uk/ or https://www.lycagroup.com/
– Pix by Ruwan Walpola