Technomedics International ushers in new members to its Board of Directors
Monday, 11 September 2023 02:44 –      – 78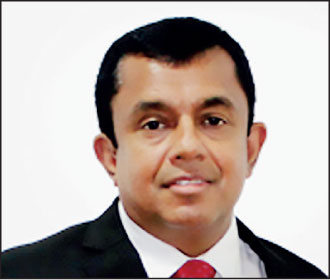 Kalum Katipearachchi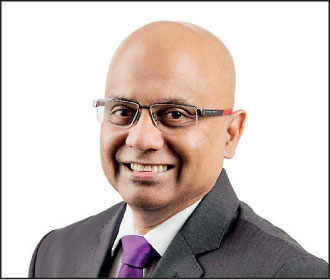 Murali Prakash
---
Technomedics International Ltd., a company that has been driving the advancement of Sri Lanka's healthcare sector for over 27 years and is the market leader in most categories of its offerings, has recently appointed Murali Prakash and Kalum Katipearachchi as Non-Executive Directors to their esteemed leadership team in keeping with its commitment to good corporate governance.
With an impressive track record spanning more than three decades, Murali Prakash has held significant management positions in various renowned organisations. Notable roles include Group Managing Director/Chief Executive Officer of Ambeon Holdings PLC/Ambeon Capital PLC, Executive Director of Laugfs Holdings Group, Group Managing Director/CEO of Browns Group of Companies, Chairman of Galoya Holdings Ltd, and Sales Director of Singer (Sri Lanka) PLC. Furthermore, he has served on the Boards of Singer Group, Browns Group, Ambeon Group, Laugfs Group of companies, and several other public and private companies.
Speaking on this appointment, Prakash stated: "It is both a pleasure and a privilege to join Technomedics Group which has a rich history of innovation and commitment to excellence. I am excited to collaborate with fellow directors and contribute to the company's future journey, in ushering in a new era of success".
Prakash is a highly qualified professional with an MBA from the University of Southern Queensland in Australia. He is also a Certified Professional Marketer (Asia Pacific), Certified Management Accountant (Australia), and Chartered Manager (CMI-UK). He is an alumnus of renowned institutions such as the National University of Singapore and the Asian Institute of Management in Manila.
As recognition for his exceptional achievements, he has been granted Companion Membership by the Chartered Management Institute in the UK. Additionally, Prakash is a distinguished Fellow of Certified Management Accountants in Australia and a Chartered Professional Manager in Sri Lanka.
Kalum Katipearachchi was also appointed as a Non-Executive Director of Technomedics. He comes with over 34 years of experience in the corporate sector, and 25 of those years have been in Strategic Management positions. He currently holds the positions of Managing Director of DPMC Assetline Holdings Ltd., Assetline Lands Ltd. and Pulsar Shipping Agencies Ltd. and he also functions as the Chairman of DP Logistics Ltd. All these companies are subsidiaries and sub-subsidiaries of David Pieris Holdings Ltd., a respected conglomerate where he functions as an Executive Director on the main Board. Previously, he held strategic roles in McLarens Holdings Group, where he was the Group Finance Director and Managing Director of their property business, Central Hospitals and Asiri Central Hospitals PLC, where he led the construction and setting up of the new hospital. He also held the positions of Country Director for Aviva Global Services Ltd. and Director and Group CEO of Industrial and Commercial Development Ltd. The roles held by him spanned across many industries such as shipping, logistics, bunkering, property / real estate, manufacturing, trading, kpo / insurance, design/construction and medical services whose experience and insight will undoubtedly contribute immensely to functioning in his new appointment.
Katipearachchi also commented on his appointment: "I am honoured to have been appointed as a Director of Technomedics. It is indeed a privilege to be a part of an organisation that creates such a tremendous impact in Sri Lanka's healthcare sector. I'm deeply committed to helping this organisation elevate to even greater heights in the future including the expansion of their business into other industries."
Katipearachchi is a distinguished professional, holding various memberships and a notable educational background. He is a Fellow Member of The Chartered Institute of Management Accountants of the UK and a Fellow Member of the American Institute of Certified Public Accountants of the USA. In addition, he holds an MBA from the Postgraduate Institute of Management of the University of Sri Jayewardenepura. He has actively participated in leadership roles throughout his career. He served as an Executive Committee Member of the Ceylon National Chamber of Industries of Sri Lanka and held the position of Vice President of the Private Hospitals Association of Sri Lanka, representing the Large Hospitals Chapter. Moreover, he has contributed his expertise as a member of the CIMA Sri Lanka Thought Leadership Committee.
Since its establishment in 1996, Technomedics International has emerged as the leading provider of medical infrastructure, world-class healthcare equipment, and comprehensive solutions for hospitals in Sri Lanka. It has also acquired one of the largest export-oriented packaging Companies in Sri Lanka, Bangladesh and Kenya, JF & I Printers to complement its import-dependent medical equipment business vertical. The company is deeply committed to its social responsibility and holds a steadfast dedication to serving society alongside its business mission.