The TRUTH!: Easter Bombs, Channel 4 Blast and Politico Booby Traps
---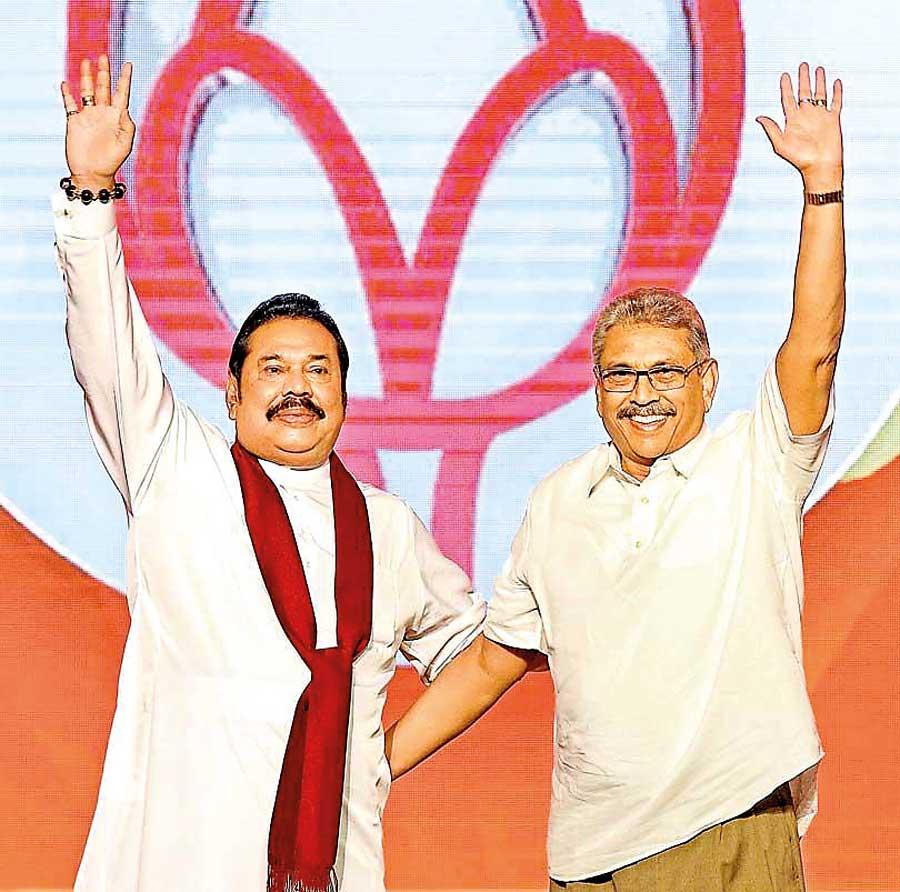 While there's no denying that the Rajapaksas gained politically from the atmosphere of fear following the Easter Sunday terrorist attacks, it's crucial to emphasize that benefiting from such circumstances doesn't automatically implicate them in planning or executing those attacks
The Channel 4 episode presents itself as an intricately created work of fiction, seemingly built upon the foundations of a poorly fabricated script
Sirisena, Wickremesinghe, and the Rajapaksas are seasoned, shrewd, and occasionally unscrupulous political figures, much like ALL other leaders in the political arena.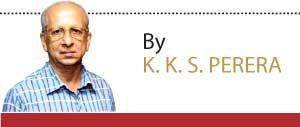 They are well-informed through their official and private intelligence networks about the events unfolding around them. It is highly probable that all three above leaders were aware of the looming threat. In a somewhat ironic turn of events, reminiscent of the proverbial three monkeys who neither hear, see, nor speak of evil, these individuals adopted a conspicuously self-serving approach. They allowed the unfolding of events, seemingly calculating the potential advantages that each party could accrue over the others in the aftermath of such disasters.
The writer of this perspective holds deep reservations and expresses substantial concerns about the integrity and the questionable governance of the Rajapaksas. Questions have been raised about their handling of key issues, including human rights, freedom of the press, and the rule of law and corruption.
Nevertheless, it is vital to approach these allegations with caution and a discerning mindset, rather than accepting them unquestioningly. It is indeed baffling to hastily assume that nine Muslims, regardless of their beliefs, would willingly sacrifice their lives to support a figure like Gotabaya Rajapaksa, given his well-documented stance as an advocate of Sinhala Buddhist nationalism, which has at times been perceived as antagonistic towards the Muslim community.
President Sirisena, was alleged to have offered the retiring Inspector General of Police (IGP) a bribe in the form of a foreign assignment after retirement. The aim was to persuade IGP Pujitha to take responsibility for negligence, possibly to protect Sirisena's reputation or avoid consequences for himself. Indeed, if the three parties were aware of the numerous intelligence warnings [90 odd] from both local and Indian agents and chose not to act, it would raise serious questions about their integrity and responsibility. Admitting the above fact could paint them as unscrupulous individuals. On the other hand, if they deny knowledge of these warnings, it would call into question their competence in even managing a village Local Government Council, let alone the larger responsibilities they hold.
Utilization of Machiavellian Tactics to Sustain Political Power
The "Number One," who at the time had a personality clash with his number two, and former partner in a political conspiracy to oust Rajapaksa, took charge of Internal Law Enforcement in addition to the Defense portfolio. Following this, he embarked on a trip to Singapore under the pretext of a 'Health' excursion, which also included some family shopping. When questioned at the Presidential Commission about whether his family had accompanied him, the former Head of State conveniently answered a blatant lie, "I cannot remember." Sirisena, who was a former Health Minister continued his stay following the disaster under the excuse that he needed medical treatment at Mount Elizabeth. However, we can't blame him for this; it's worth noting that the then-incumbent Health Minister, [who severely criticized the current health services during a recent No-Confidence Motion in Parliament, also lacked confidence in his hospitals,] sought treatment at Mount Elizabeth, at the expense of poor taxpayers.
The Supreme Court has issued a ruling, directing former President Sirisena to provide compensation in the amount of Rs 100 million to the victims of the Attacks and the families of the deceased. This verdict is a consequence of his failure to prevent the attacks, despite having received advance intelligence information.
In light of intelligence reports, it became apparent that the second-in-command, in conflict with the 'boss,' may have decided to stay quiet. This decision likely stemmed from the fact that the 'number one' had already removed him from his Law and Order responsibilities. As for the third party, the Rajapaksas, this situation presented a hidden opportunity. They saw it as a welcome turn of events, especially with a significant election on the horizon just months away. This unexpected development seemed to align with their political interests, and they were poised to capitalize on it.
Channel 4 episodes often raise doubts; they've done it before, and they're still doing it. For some, it looks like a made-up story with a poorly written script that lacks evidence and is full of fabricated accusations. The notion of Pillayan organizing a Muslim suicide squad seems laughable and improbable. It's evident that these individuals driven by extreme religious beliefs took drastic actions, making a solemn oath before Allah, and their act was captured in a widely circulated video. These individuals can be described as religious fanatics who were strongly motivated by their extreme beliefs, ultimately leading them to carry out this solemn pledge. The fact that Asad Moulana is seeking refuge raises suspicions on its own. His credibility is questionable, and it's reasonable to suspect that he may have been motivated by other favours. Additionally, there are references to an undisclosed former public official and other individuals who may have their own hidden agendas in this situation.
Suresh Salay is a well-respected military officer who has shown unwavering dedication to serving our nation. His colleagues hold him in the highest regard, considering him an exemplary individual. On the other hand, Sarath Fonseka has a track record of making defamatory remarks, which casts doubt on the credibility of his recent statements. It becomes challenging to take his recent comments seriously in light of this history. While it is vital to approach any claim with scrutiny, it becomes particularly crucial when dealing with unsubstantiated allegations. While there's no denying that the Rajapaksas gained politically from the atmosphere of fear following the Easter Sunday terrorist attacks, it's crucial to emphasize that benefiting from such circumstances doesn't automatically implicate them in planning or executing those attacks. Some individuals might have believed that the nation required a 'war hero' like Gotabaya Rajapaksa in response to what they feared could become an extended period of 'Muslim terrorism,' reminiscent of the challenges posed by the LTTE in the past. This perspective suggests that their political advantage could be a result of the perception of providing strong leadership in troubled times rather than direct involvement in the events themselves.
The idea of someone like Pillayan orchestrating a Muslim suicide squad verges on the preposterous and seems exceedingly improbable. The evidence strongly suggests that these individuals acted out of religious extremism, driven by a fervent commitment to their beliefs. The Channel 4 episode presents itself as an intricately created work of fiction, seemingly built upon the foundations of a poorly fabricated script. This script seems to be devoid of substantive evidence, and it is heavily loaded with claims and accusations that, at first glance, appear to lack a solid basis.
kksperera1@gmail.com
---
Powered By