We wait, with bated breath…
View(s): 60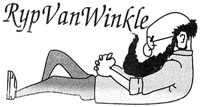 My dear Dasun and the cricket team,
I am writing to you to wish you well tonight, as you take on our mighty neighbouring big brother in a game of cricket that will determine who will be the kings of Asian cricket. It is what you have done on the way to that game that has captured the imagination of the nation and given them some hope.
Just a few months ago, you were written off as a bunch of poor competitors and not a match for the big boys in the game. For the first time in the history of the World Cup in nearly 50 years, you were almost eliminated from the tournament even before it began, because your record had been so poor.
You took on that challenge, one game at a time and cleared that hurdle. It was a great achievement because even the West Indies, the powerhouse of cricket in the 70s couldn't do that and were eliminated from the competition for the first time. Even then, there were many who still doubted you.
While all this was going on, what made more sensational headlines was not your performance but the performance of Shammi & Co (Pvt) Ltd That gentleman seemed to think that cricket in Sri Lanka was his private fiefdom and was pretty much doing what he wanted and sponsoring whoever he chose.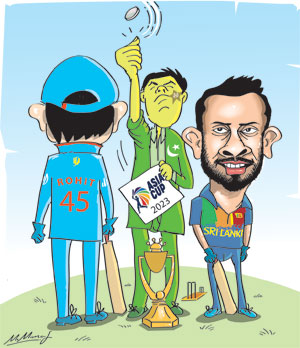 There was a big stink about who went where with whom and who paid for what. In typical Sri Lankan fashion, these issues made headlines for a few days, the matter was debated in Parliament and even the International Cricket Council frowned on these shenanigans – but all that is forgotten now.
That is what makes your achievement of reaching the finals that much more creditable. You did so, not because of the support extended by your administrators. You did so despite the constant political interference exerted by them – and nothing, not even the minister appears to be able to stop that.
It has often been said that the Constitution of the country can be changed – and indeed it has been, too often – but the Constitution of Sri Lanka Cricket may not be changed, ever. That is what young Roshan is trying his best to do but it might only result in his ministerial subjects being changed, we hear.
In this Asia Cup, the crowd turnout was low. That is a first for our country. The official hosts are Pakistan, and they may have fixed ticket prices but surely selling more tickets at a lower price is more profitable than selling fewer tickets at a higher price? I hope it will be different tonight.
Anyway, Dasun and the cricket team, for many years now, what we have been doing before every tournament is harking back to the glory days of '96, when Arjuna and his team of legends brought home the World Cup. That is similar to recalling our 2500-year-old heritage before every election.
Yours is a very young team. It has no 'legends'. Maheesh is no Murali, Matheesha is no Malinga, Asalanka is no Aravinda, well, not yet anyway. Yet you try to perform as well as you can because you take pride in representing your country and doing your best, even if you don't win every day.
I think there is an important lesson in that when one looks at the bigger picture of us as a nation. We don't need legends – people who have excelled in the past but who linger on even though they may now be well past their 'use by' date. What we need is young blood, fresh thinking and a new start.
Dasun, you deserve a special mention too. Many doubted your ability to lead. Some even questioned your place in the team. Others mocked you saying your only role in the team was to toss the coin before each game. There was even speculation that someone else may be asked to lead the team now.
Thankfully sanity has prevailed, at least until now. You may not have performed that well with the bat or ball recently but you have been able to rally your team to perform as one unit, play for each other and their country. What more can one ask from a captain? That is what even Arjuna did in '96!
What you have also done, Dasun and the cricket team, is to again unite the country under one banner. The '96 world champion team did that during the terrorist war. You are doing it during the economic war. The sight of people of all races and religions supporting us against Pakistan was heart-warming!
Tonight, Dasun and the cricket team, 11 of you representing 22 million people take on another 11 players representing over a billion people – or 'Bharat' as they like to call themselves now. It doesn't really matter whether you win or lose. We can truly be proud of your journey so far.
Yours truly,
Punchi Putha
PS: This is advice for tonight. Firstly, if you want to win, ensure Mahinda maama doesn't attend the game. Then, just as cigarette packets display warnings saying 'smoking causes lung cancer', after Thursday night's game, today's tickets should say, 'watching Sri Lanka play may cause heart attacks'!