Softlogic buys top global footwear brand Bata in Sri Lanka for Rs. 293 m
Wednesday, 20 September 2023 00:38 –      – 200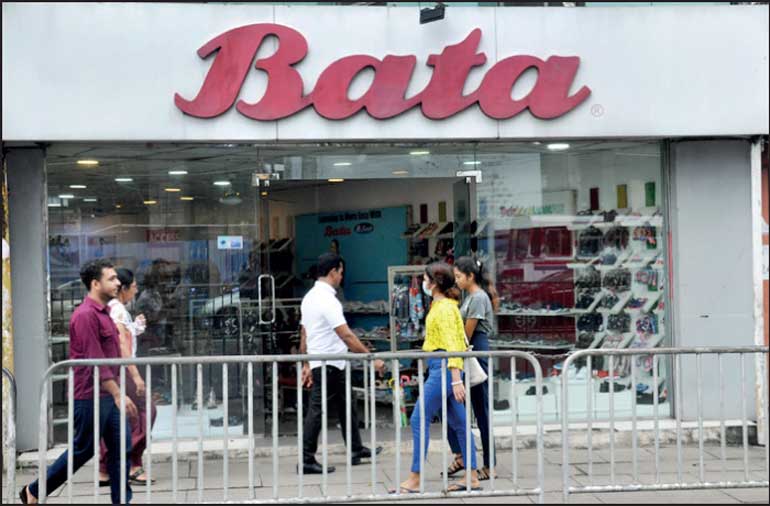 ---
Softlogic Holdings yesterday said its subsidiary, Softlogic Retail Holdings Ltd has been granted the manufacturing license and distribution rights and the exclusive retail franchise rights for "Bata" and Bata products in Sri Lanka.
Softlogic Retail Holdings has also acquired a 100% stake in Footwear Retailer Ltd, formerly known as Bata Shoe Company of Ceylon Ltd., for Rs. 293 million.
"Bata" is a well-established international brand for high quality, scientifically and uniquely designed footwear and in the Sri Lankan context, a renowned household name since the 1950s.
"Softlogic Retail Holdings Ltd wishes to embark on the journey to revive and reposition "Bata" and Bata products by bringing it back as the No.1 brand in the footwear industry in Sri Lanka," Softlogic Holdings Chairman Ashok Pathirage said in a disclosure to the Colombo Stock Exchange.
"Softlogic Retail aims to tap into Bata's deep history and evolution of interweaving technology and unique designs in manufacturing Bata footwear and to open the gateway for new seasonal designs to be launched in Sri Lanka concurrently with the Bata's international seasonal launches, giving the customers the experience and opportunity to purchase the season's newest, best quality and unique footwear in Sri Lanka," Pathirage added.
Bata's operations in Sri Lanka date back to 1950 and over a period of 73 years has been manufacturing and distributing Bata products in Sri Lanka.
Footwear Retailer Ltd (Bata Shoe Company of Ceylon Ltd.,) employs over 150 staff and is equipped with a manufacturing plant in Ratmalana, a wide network of retail stores and department stores with a product portfolio of more than 20 brands and labels, such as Bata, North Star, Power, Bubblegummers, Weinbrenner, Sandak, Ambassador.
Softlogic is the pioneer in introducing international brands to Sri Lanka and dominates the market with its experience in the distribution and retailing of international brands including footwear brands such as Nike, Puma, Adidas, Skechers, Aldo, Joma, Canterbury, Pegada, Vizzano, Moleca, Language, Converse, Charles and Keith, Clarks, Birkenstock, Crocs and Havaianas.