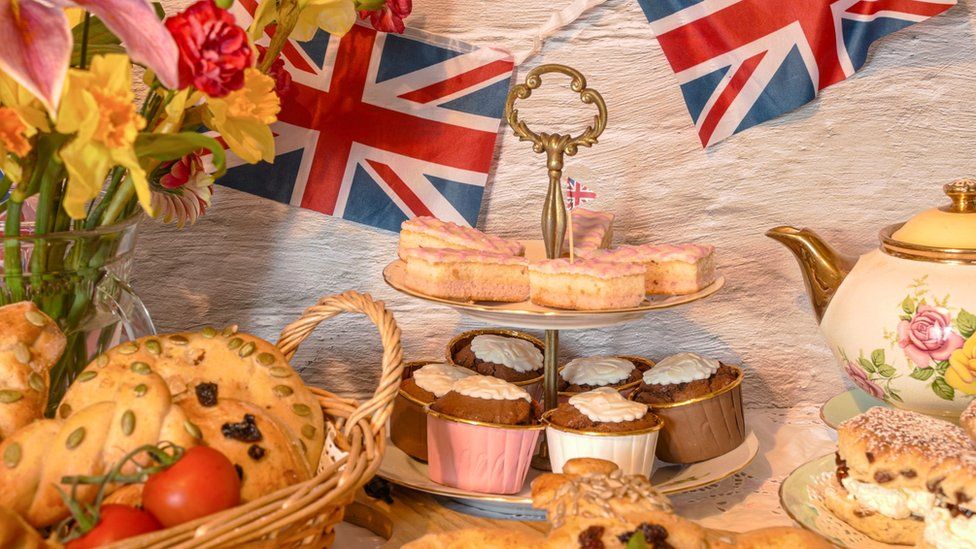 The British public is refusing to let typical bank holiday weather spoil its Coronation plans and is gearing up for street parties and family celebrations.
Around £200m will be spent on food and drink this weekend, according to the Centre for Retail Research (CRR).
Supermarket chain Lidl said it had sold enough bunting to line the Coronation procession route 75 times over.
Party products and traditional British fayre are in high demand and brands are offering royal-themed ranges.
Overall the CRR expects consumers to add more than £1.4bn to the UK economy over the long weekend.
Tesco said it was on track to sell 675,000 pork pies and 300,000 pots of clotted cream.
Sales of quiches, the King's chosen Coronation dish, have leapt across the country – Aldi said it was selling more than 30 every minute and Waitrose said it had seen an increase of 25% in the last week.
Scones too are flying off the shelves – at Aldi they are up a massive 150%, Tesco expected to sell 600,000.
Dozens of products from pork pies and golden syrup to gin and elderflower cordial have gone purple and gold or tweaked their branding to feature Buckingham Palace, crowns and bunting. Ikea is offering a coronation chicken flavour sauce on its famous meatballs.
Tesco's Maheen Piracha said shoppers were in a mood to celebrate: "Judging by early sales, King Charles' Coronation is set to spark a feel-good factor with plenty of street and house parties."
No street party would be complete without a tipple – Tesco anticipated it would sell 180,000 bottles of Pimms and Asda said beer sales were expected to be 25% higher for the three-day weekend.
Sales of flags, bunting and paper plates have also sky rocketed – Asda said sales of Union Jack flags were up 227%, and Coronation cups were up 135%.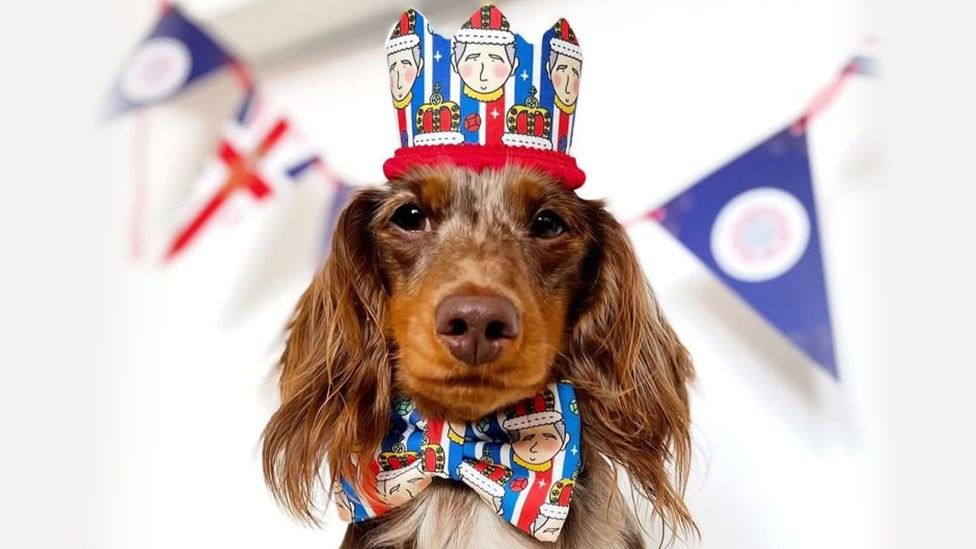 Aside from food and drink, millions is being spent on Coronation souvenirs and memorabilia. Owners of King Charles spaniels – and other breeds too – may be preparing to dress their pooch for the occasion, courtesy of Gateshead company Franky's Bowtique.
Founder Kerry Whitney said she had been "running around like a headless chicken" over the past fortnight to complete more than a thousand orders for crowns, bandanas and bow ties.
"We're busy at Halloween and Christmas anyway and we didn't know how popular it would be because everyone loved the Queen so much, but it's just snowballed," she said.
The CRR forecast £245.91m would be spent on Coronation coins, tokens and medallions, celebratory teapots, mugs, cups and other crockery.
Asda said its Coronation cushion and King Charles teapot had proven popular and it had sold 3,000 of each respectively. John Lewis said sales of its Coronation spoon were strong.
Halcyon Days holds a royal warrant and makes Coronation plates and souvenirs from its factories in Stoke on Trent and the Midlands.
"The whole royal memorabilia is still very much alive and kicking. We've got the gifting market and our international market in London driven by international tourists, particularly the Americans, coming in droves, coming to buy a piece to take home."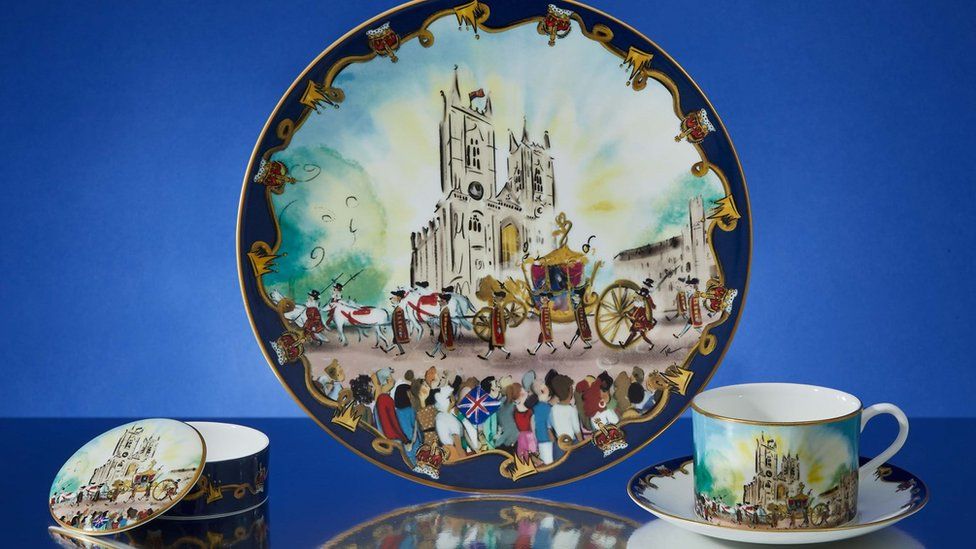 The CRR said spending by additional foreign tourists could be as high as £323m with much of it spent on accommodation, restaurants and shopping in London.
Extended pub opening hours over the bank holiday should provide a boost to the hospitality sector to the tune of £104m according to the Centre for Economics and Business Research.
"This would boost spending on any given weekend, but the special occasion of the Coronation itself should likely compound this by providing a special spending buzz, not unlike that seen during major events such as the Football World Cup," it said.