Wednesday, 3 May 2023 00:28 –      – 12
---
Notes this is only way to reveal truth and prevent any information from being suppressed 
Says a discussion will be held with Opposition Leader and other parties to take necessary steps immediately 
Questions if allegation of a bribe being paid to delay litigation process is a lie concocted to distract the public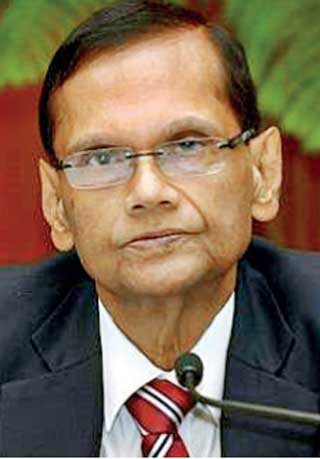 Independent MP Prof. G.L Peiris yesterday called for a special parliamentary committee be appointed to probe the controversy surrounding the X-Pearl disaster and the ensuing compensation process.
The MP said this is the best and most impartial method to elicit the truth into the matter and prevent any details from being suppressed.
"It must be done expeditiously," the MP said during a media briefing.
Peiris said he will present this proposal in parliament next week when the matter is taken up for debate. "We hope to discuss with the Opposition leader and other parties in the opposition and take necessary steps immediately," he said. The MP also noted that setting up a committee to seek the truth is a matter more important than any other in the current circumstances.
Commenting on the compensation process relating to the marine disaster, Peiris said that given Sri Lanka's dire need for foreign exchange, the continued dereliction and delays that risk the country from losing out on obtaining compensation is a grave sin being committed against the country.
He also noted that it is the responsibility of the Central Bank Governor Dr. Nandalal Weerasinghe to reveal to the country about the bribe amounting to $ 250 million allegedly paid to one Chamara Weerasinghe to delay the litigation process against the owners and operators of X-Press Pearl.
"Is this a truthful allegation? Is this possible or not? There are many other questions surrounding this allegation," Peiris said, adding that if it is a concocted tale, it must be analysed to see why such an untruth was disseminated.
"If this is a fairy-tale perhaps it was disseminated to distract the public to suppress the truth about the X-Press Pearl incident," he said. The MP noted the bribe was allegedly paid to a British citizen of Sri Lankan origin. He also highlighted that in the United Kingdom money laundering laws are extremely strict in any instance where funds are deposited to the UK-based account. He also demanded that the Attorney General reveal why a decision was taken to pursue litigation for the disaster in Singapore which would cost Sri Lanka millions of dollars instead of filing a case here in Sri Lanka where the incident occurred.