Thursday, 25 May 2023 03:38 –      – 33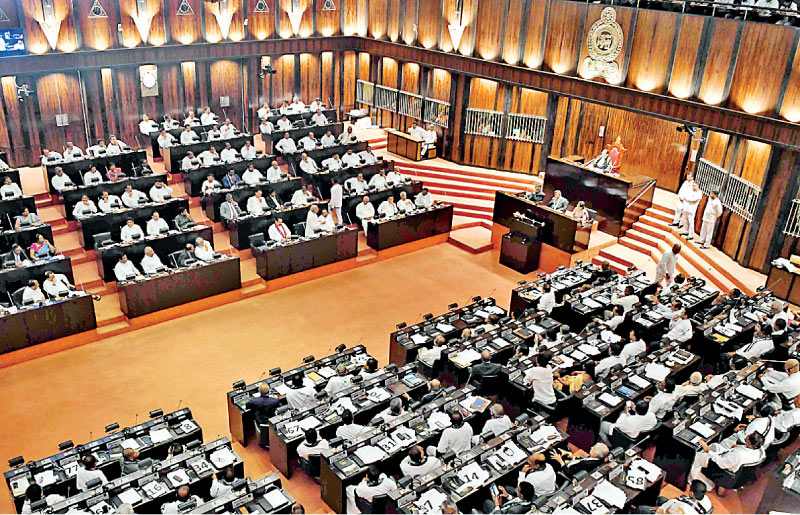 Resolution for ouster of Public Utilities Commission Chairman receives 123 votes in favour and 77 votes against in Parliament 
 Janaka Ratnayake says ouster not defeat but loss for people and MPs who voted for it
 Opines vote exposed MPs acting on baseless allegations to oust Chairman of independent commission who put people's interest first and challenged unfair actions by Govt. 
 President Wickremesinghe's Government has increased electricity tariffs by 1200% in August last year and by 275% in February 2023
 Power and Energy Minister Kanchana Wijesekera charged politically motivated Ratnayake's actions tantamount to sabotage as his refusal to approve upward revision in electricity tariff delayed early conclusion of IMF deal and caused Rs. 32 b loss to CEB
 Claims removal is to facilitate appointment of truly independent members to PUCSL
 SJB Leader Sajith Premadasa in Parliament exposes mockery of SLPP MPs for applauding Ratnayake's appointment by Rajapaksa-regime
 Eran says removing PUCSL Chief via Parliament is a threat to democracy, good governance
---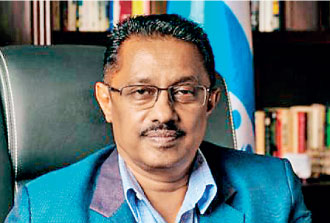 PUCSL Chairman Janaka Ratnayake
---
The Parliament yesterday unplugged the powerful Public Utilities Commission (PUCSL) Chairman Janaka Ratnayake who however declared it wasn't a defeat but anticipated warning it was a loss for the people and MPs who voted for it.
"The outcome wasn't a surprise but anticipated except the split of the vote. I had cleared my office on Tuesday ahead of the vote," Ratnayake told the Daily FT after 123 Government-aligned MPs voted for the motion for his ouster.
Several MPs in the opposition joined the Government to vote in favour of the resolution including A.H.M. Fowzie, Duminda Dissanayake, Anura Proyadarshana Yapa, Kumara Welgama, A.L.M. Athaullah, Vaidvel Suresh, John Seneviratne and Nimal Lansa.
The move was opposed by 77 MPs.
"The vote is a loss for the ordinary people and those MPs who wanted me out. The vote helped to expose the MPs who used baseless allegations to oust the Chairman of an independent commission. It is also unfortunate that the Parliament, considered as the body representing the people, took action against someone who put people's interest first and challenged unfair actions by the Government when it came to electricity tariff," Ratnayake added.
PUCSL Chief also claimed that the President Ranil Wickremesinghe-led Government was vindictive as Ratnayake got more air time in electronic media than President-himself, Ministers and celebrities given his crusade to ensure justice to the people with regard to electricity tariff. This was evident yesterday when several Government MPs described Ratnayake as "Mic Tyson" drawing the name of world famous boxer Mike Tyson.
However Power and Energy Minister Kanchana Wijesekera who opened the debate in support of the ouster of PUCSL Chairman charged that politically motivated Ratnayake's actions tantamount to sabotage as his refusal to approve upward revision in electricity tariff delayed early conclusion of the critical agreement with the International Monetary Fund and caused a loss of Rs. 32 billion to CEB. Wijesekera vowed to pursue legal action to recover this loss from Ratnayake.
Wjesekara also said the first two allegations against Ratnayake were based on two judgements by the Court of Appeal. "The decision itself says the commission member has acted in a manner that violates the independence of the commission," he said.
The Minister refuted allegations that the Government is attempting to dismantle independent commissions through the removal of Ratnayake. "Instead we are merely attempting to appoint truly independent commission members as required," he claimed
Opposition Leader Sajith Premadasa during the debate in Parliament exposed the mockery that SLPP MPs had no issues when the then President Gotabaya Rajapaksa and Prime Minister Mahinda Rajapaksa-led Government in March 2021 appointed Ratnayake as the PUCSL Chairman. Premadasa said that whether Ratnayake has political ambitions or presidential aspirations are irrelevant at a time when he stood up against the Government's injustice to the people by the exorbitantly increasing electricity tariff.
President Wickremesinghe Government has increased electricity tariffs by 1200% since August last year from Rs. 5 per unit to Rs. 66 and in February this year by a further 275%.
Last week PUCSL urged the Government that electricity tariff must be reduced by 27% given favourable developments in lower oil prices, appreciation of the Rupee and drop in demand as opposed to CEB's proposal of 3% reduction. In an about-turn Minister Wijesekera yesterday informed Parliament that from 1 July tariff will be reduced by 23%.
SJB MP Eran Wickramaratne told Parliament yesterday that removing PUCSL Chief via Parliament is a threat to democracy, good governance. "Constitution assures him independence, so that he may fearlessly insist on basically pursuing his thoughts. So what the court said here was that an independent commission or commissioner can go to court to make sure that their orders and directives are carried out. So the PUSL Chairman has done the right thing. Intimidation and interference of independent commissions will cause fear in all commissions and commissioners and it's a threat to democracy in this country," Wickramaratne added.
"Countries world over are moving from democratisation and globalisation into good governance. This is evident in institutional changes. The principal – agent relationship created between policy makers and independent commissions. This is a new trend all over the world. It's a rules based method where rules are clearly indicated and defined," the SJB MP emphasised.
SJB MP S.M. Marikkar also in Parliament urged the Government to abolish all independent commissions due to their obvious allergy towards them.
"It is pointless to appoint sham commissions in the guise of establishing good governance in a bid to trick the public. Now we are wasting public funds to remove those appointed by the Government itself," Marikkar said during the debate.