Thursday, 20 April 2023 00:57 –      – 41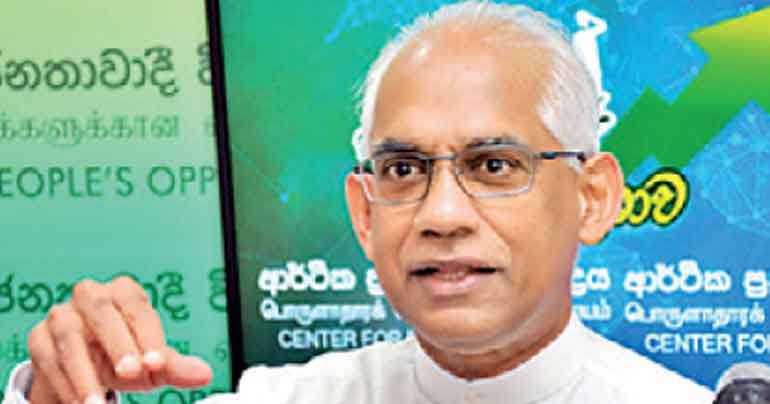 SJB MP Eran Wickremaratne
Claims Sri Lanka losing over $ 6 b in compensation for biggest eco disaster
Sri Lanka has jurisdiction to hear the claim, no need to go to Singapore 
MEPA Chairman Asela Rekawa lodges complaint to CID following Justice Minister's comments
Main Opposition SJB MP Eran Wickremaratne said yesterday that lethargy and potential corruption within Government facilities could cost Sri Lanka over $ 6 billion in damages following the ecological disaster concerning the sinking of the X-Press Pearl .
Wickremaratne pointed out that any claims towards damages caused to Sri Lanka's environment must be filed before 20 May, and officials have taken far too long to organise its submissions, and questioned if corruption was at play.
X-Press Pearl…
"The expert committee including the Marine Environment Protection Authority says the environmental damage could be well over $ 6.2 billion. The IMF deal is just $ 3 billion over a staggered period. Why is the Government sleeping on this? There have been questions raised if the case should be filed in Singapore or Sri Lanka as the ship is owned by a Singaporean operation. Maritime law experts note that Sri Lanka's jurisdiction is well equipped to handle this case, and offers a proper forum to seek jurisdiction. The claim must be filed within two years, and now we are almost at its end," Wickremaratne said.
He added the Report submitted by the former MEPA  Chairman must be made public, and questioned why the Government and the Attorney General's department has not acted against the owner, operator or the insurer. Wickremaratne noted with concern the Justice Minister had said this week that he had received reports a foreign party had spent $ 250 million to local parties to settle the Express Pearl case, and had remarked that some of the funds had been deposited into bank accounts in the UK. He added that MEPA should be given the lead in this endeavour, and the Attorney General should be acting based on the recommendations made by experts.
"So we ask the questions… was President Wickremasinghe and the Justice Minister misled by the AG's Department. Why has this process taken so long? This is probably the largest ecological disaster in Sri Lanka that could affect us for over a 100 years, why are we not moving? Why are we considering filing action in Singapore's arbitration court, which will not be to our benefit? Why was a claim not already filed? Is there collusion between some parties in Sri Lanka? The ship owners and insurers? They say the payment could be a mere $ 100 million when experts say the damage is around $ 6 billion or more," Wickremaratne asked.
Speaking to the Daily FT, MEPA Chairman Asela Rekawa said his office had reached out to the AG's Department recently and offered every assistance necessary to pursue this matter, and noted necessary action has been severely delayed due to unknown reasons.
The Chairman had lodged a complaint with the CID following the Justice Minister's comments, and noted his authority is ready to offer all necessary support to obtain due compensation to the country. (DA)