Colombo Port City gears for $ 1.3 b in new investments
Friday, 12 May 2023 04:38 –      – 182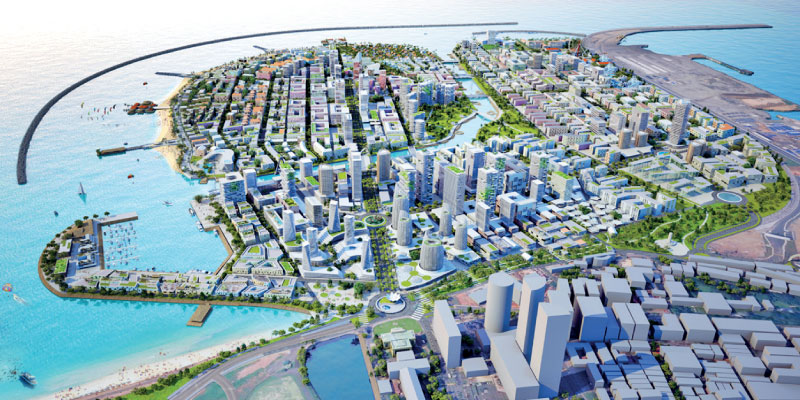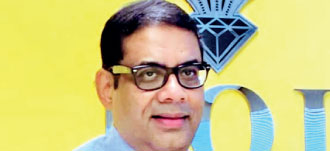 We are focusing on an Invest Sri Lanka initiative to brand Sri Lanka as an investment destination, improve investor care, access new markets for our products and services, communicate better with the world and grow our market via new trade arrangements – Port City Economic Commission Chairman and Board of Investment Chairman Dinesh Weerakkody
Port City Economic Commission Chairman Dinesh Weerakkody yesterday revealed that Colombo Port City (CPC) is slated to draw a fresh $ 1.3 billion when it breaks ground on the CIFC Phase One, three towers, the Villa plot and the Marina hotel in the third quarter of 2023.
Prior to this, China Harbour Engineering Corporation (CHEC) had invested $ 1.4 billion in developing the CPC to what it is now. "CPC is the single-largest private sector development in Sri Lanka and is the largest FDI to date," said Weerakkody who is also heads of the Board of Investment (BOI).
He said the Duty Free complex within the Port City is set to open in June-July 2023.
"The Port City Colombo's basic infrastructure is scheduled to be completed by the end of 2023. We have interested parties to invest in the international School, International Hospital and the International University," he said in an apparent response to reports that CPC has not attracted any investors.
When asked why Sri Lanka so far has attracted less than $22 billion over a period of 40 years when countries such as Singapore and Vietnam do it in one year, Weerakkody said: "If you look at most surveys, the top three factors influencing investment decisions are political stability, macroeconomic stability, and a country's regulatory and business environment."
"Sri Lanka needs to focus on: Effective economic structures, shorter lead times for approvals, consistent trade policies, ease of doing business indicators and online markets. The BOI value proposition needs to be transformed in order to compete with other FDI destinations," Weerakkody said.
"Our digitalisation efforts must offer multiple opportunities for industries to pivot and embrace e-commerce, allowing companies to reach out to new markets but at a lower cost. Essentially, we need to create a new FDI strategy. So we need serious reform. If not we will continue to do more of the same and get the same results," he added.
According to Weerakkody, for a start Sri Lanka needs an initiative to bring all key agencies involved in country investment promotion to work together to showcase Sri Lanka talent, products, quality of life, legal framework and location advantages and act as a single window for all investments and for better use of limited resources.
"We are focusing on an Invest Sri Lanka initiative to brand Sri Lanka as an investment destination, improve investor care, access new markets for our products and services, communicate better with the world and grow our market via new trade arrangements," he said.