Tale of a "tall" teacher: 10 years later

Monday, 22 May 2023 00:00 –      – 37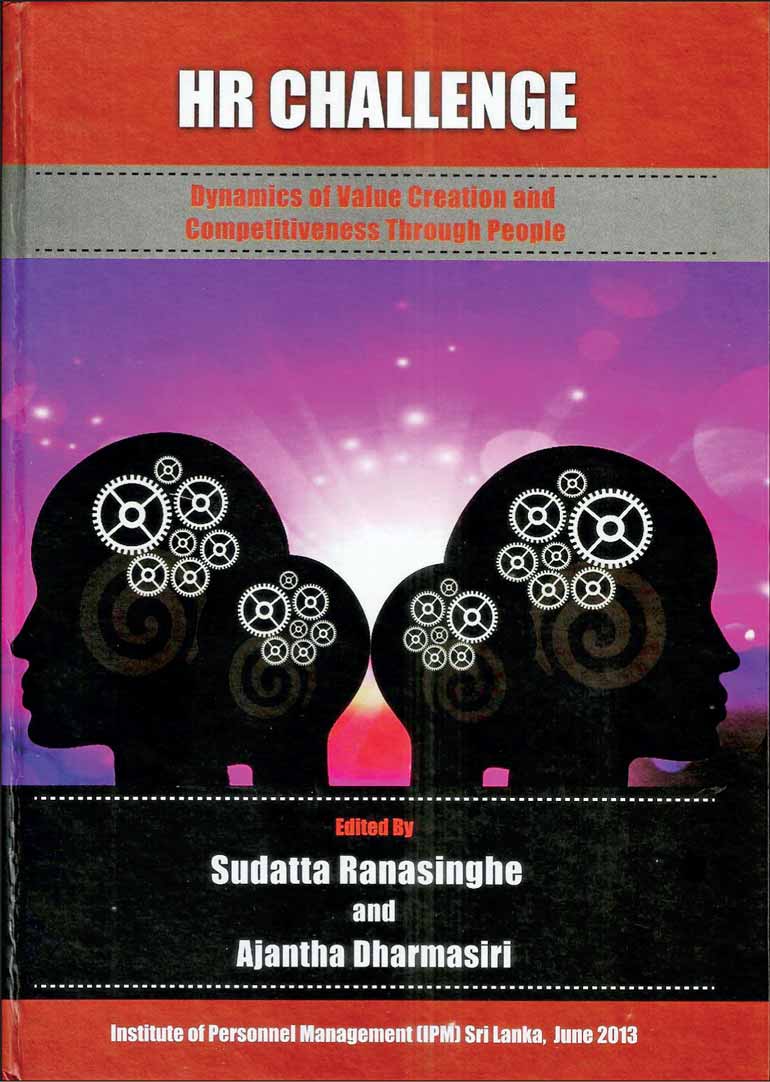 ---

We witness the times with dire absence of role models in many fields. At the time of me becoming the first home-grown Senior Professor in Management of the Postgraduate Institute of Management, I remember with deep gratitude one of my profound role models who played a role in moulding me as an authentic academic. 10 years have passed since the demise of Prof. Sudatta Ranasinghe. Today's column is an effort to recap the reminiscent memories of Professor Sudatta Ranasinghe.
Demise of a prolific author
It was very heartening to see Dr. Seuwandhi B. Ranasinghe, the daughter-in-law of late Prof. Ranasinghe delivering an insightful lecture titled, "His life – in and beyond the academia" last Wednesday at the Open University. I still feel the loss dearly in missing an inspirational icon. It is a tale of a "tall" teacher. What I mean by "tall" is in terms of academic achievements whilst being a genuine human being.
I wrote several columns in the past highlighting two publications of Prof. Sudatta Ranasinghe. One is Research Methods in Management, which he co-authored with Prof. Mangala Fonseka. The other is "Managing in the Developing Context". The last book he co-edited with me is "The HR Challenge". I had a stressful time in finishing it and publishing it after his untimely departure.
"Our experience as teachers of management as well as supervisors and examiners of research undertaken by postgraduate students in management is that the quality of research can be improved substantially by providing a simple, yet comprehensive guide to research in management, particularly for the student engaged in postgraduate studies in management." That's how Prof. Ranasinghe stated the intention of writing such a needed book.
In his next book, he drew our attention to the problems and prospects of managing in a developing context. "Managerial capacity of a nation is a critical factor that affects the quality of life of the people as well as the freedom of choice they enjoy as citizens," said Prof. Ranasinghe. How a nation manages its resources is a factor that determines her ability to be competitive in a sustainable manner in the global market. In a broader sense, the quality of governance at national as well as corporate levels influences the choices made with regard to resource allocation and utilisation, which impacts the level of growth, productivity and the distribution of income having implications for the extent of self-reliance achieved by a nation.
Prof. Ranasinghe was of the view that though socio- political and economic issues of development have been addressed in contemporary literature, the managerial issues of development have not been addressed sufficiently in the Sri Lankan development discourses. Hence our capacity to address critical issues of management in a pro-active manner has been limited. In this setting, the present volume intends to make a modest contribution towards addressing selected issues of management from the perspective of a developing country that has been going through a process of transition economically, socially and politically during the past three decades.
"Sri Lanka has a rich cultural heritage spanning over 2500 years that has been nurtured largely by the teachings of the Buddha, a great philosopher and a social reformer," observed Prof. Ranasinghe. The Buddhist values of management such as commitment to a cause, autonomy and responsibility, mutual respect and tolerance have had a profound effect on the way of life of our people. Over generations, these values have influenced the thinking and actions of the people and their participation in collective efforts.
Illustrious career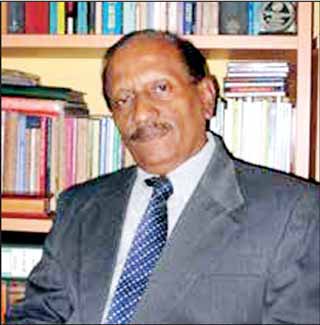 Late Prof. Sudatta Ranasinge
Starting his career as a research officer at Marga Institute way back in 1972, he reached the position of Senior Professor of Management (OUSL) working for over 30 years in the university system in Sri Lanka. I met his first as a beloved teacher in the MBA program of the Postgraduate Institute of Management. His insightful and thought-provoking sessions kept us going forward In the MBA studies.
He was a former Dean of the Faculty of Humanities and Social Sciences, the Open University of Sri Lanka, from October 2004 to October 2007. In this position, his main responsibilities involved providing academic and administrative leadership to the faculty comprising of four academic departments and assisting the Vice Chancellor in the management of the university. It was a time of renewal with ample use of his refreshing thoughts.
He served as a Senior Lecturer Grade 1, Postgraduate Institute of Management, University of Sri Jayewardenepura, from 1 October 1992 to 1 June 2004. As a regular lecturer for the Business and public administration programs, he got heavily involved in curriculum development, teaching and student assessment in the MBA/MPA programs, research supervision and evaluation and assist the institute in the conduct of management development programmes for the private sector.
Another role he played well is the Coordinating Consultant in Public Administration, Postgraduate Institute of Management, University of Sri Jayewardenepura, from 1 August 1988 to 1 October 1992. He was instrumental in program coordination, developing the curricula of MPA program, conducting lectures, student assessment, research supervision and evaluation.
Among the other jobs Prof. Sudatta Ranasinghe handled were training planner, Janatha Estates Development Board, Colombo, from 1 July 1986 to 31 July 1988, Senior Training Specialist in Management, National Institute of Plantation Management, from 1 March 1984 to 30 June 1986 and Senior Lecturer, Sri Lanka Foundation Institute, from 1 June 1979 to 1 March 1984.
His candid views
As Prof. Ranasinghe opined in his usual lucid style, the colonial legacy of the dual economy characterised by an export-oriented plantation sector and subsistence oriented indigenous agricultural sector had continued for generations despite changes in the political system brought about by constitutional changes of 1972 and 1978 respectively. These changes paved the way for establishment of the Republic of Sri Lanka in 1972 and moving on to the Executive Presidential system of governance in 1978. Notwithstanding the changes in the politico-administrative system, the national economy continued to be dependent on imports of food, medicine, intermediate goods and capital goods and export of commodities and non-competitive manufactured items such as readymade garments. At the same time the unprecedented growth in domestic and foreign debt had made the country's economy more vulnerable to external shocks.
Since gaining political independence in 1948 Sri Lanka had treaded on a path of development following the welfare state model which lasted for several decades. According to Prof. Ranasinghe, a paradigm shift in the policy regime that took place in the late 1970s marked the end of the welfare state model of governance and the birth of the market- led growth model. This important policy shift also posed the managerial challenge of balancing welfare and growth in an economy that has been exposed to the winds of globalisation.
In the post-liberalisation era, the state assumed the role a facilitator of development while the private sector had been assigned the role of the "engine of growth". Against this backdrop, it would be important to probe whether Sri Lanka has been able to deal with the managerial challenge of balancing welfare and growth to the satisfaction of all stakeholders, of a facilitator of development while the private sector had been assigned the role of the "engine of growth". Against this backdrop, it would be important to probe whether Sri Lanka has been able to deal with the managerial challenge of balancing welfare and growth to the satisfaction of all stakeholders.
After a lapse of one decade of the new millennium, a significant proportion of the country's population continues to live in a state of poverty and share less than 5% of the national income, observes Prof. Ranasinghe. This reflects social inequalities and poor human development, which is no doubt an indicator of the poor state of management of national resources. The persistence of poverty in rural and estate sectors and wide disparities in the quality of life of the people seem to suggest that development policies have not brought about the desired results. Thus, it reinforces the need for good governance and effective management practices.
Unfinished work
He was battling with a cancer. Yet, as a true embodiment of optimism, he was looking forward to many more writing. His last response to me last week was that "I will give you detailed feedback on your Introduction to the book, once I can do some work." He was not complaining but was committing to tasks despite difficulties.
In writing on "HR Challenge", he stated: "The students as well as practitioners of HR are convinced that there is a dearth of research-based literature on theory and practice of HR in the context of development challenges faced by Sri Lanka. In particular, issues pertaining to performance management and rewards, employer-employee relations, attraction and retention of competent people, carrier opportunities for women, employee motivation and commitment etc. which affect peoples' productivity and organisational performance are not sufficiently researched and discussed."
In "HR Challenge", he further discusses key people challenges faced by Sri Lankan business organisations in the post-war economic reconstruction phase. Several challenges of HR based on seven case studies have been elaborated whilst identifying the multiple roles the HR professionals are expected to play in order to handle the key HR challenges effectively in the present context.
Way forward
Life is not only to live but to leave a legacy. Prof. Ranasinghe has aptly done that in his knowledge creating and knowledge sharing life. "In order to succeed, people need a sense of self-efficacy, to struggle together with resilience to meet the inevitable obstacles and inequities of life", so said Albert Bandura, the most admired living psychologist of our times. This was very true of Prof. Sudatta.
He had a purpose to live and it was indeed a purpose driven life. His thoughts will spark our minds for a long time. I am proud to be one of his management students. Even after 10 years, his worthy contribution continues to cater for countless learners. Goodbye my dear teacher.
(The writer, a Senior Professor in Management of the Postgraduate Institute of Management (PIM), can be reached at ajantha@pim.sjp.ac.lk, ajantha@ou.edu or www.ajanthadharmasiri.info.)